By Anne Marie Mohan, Senior Editor, Packaging World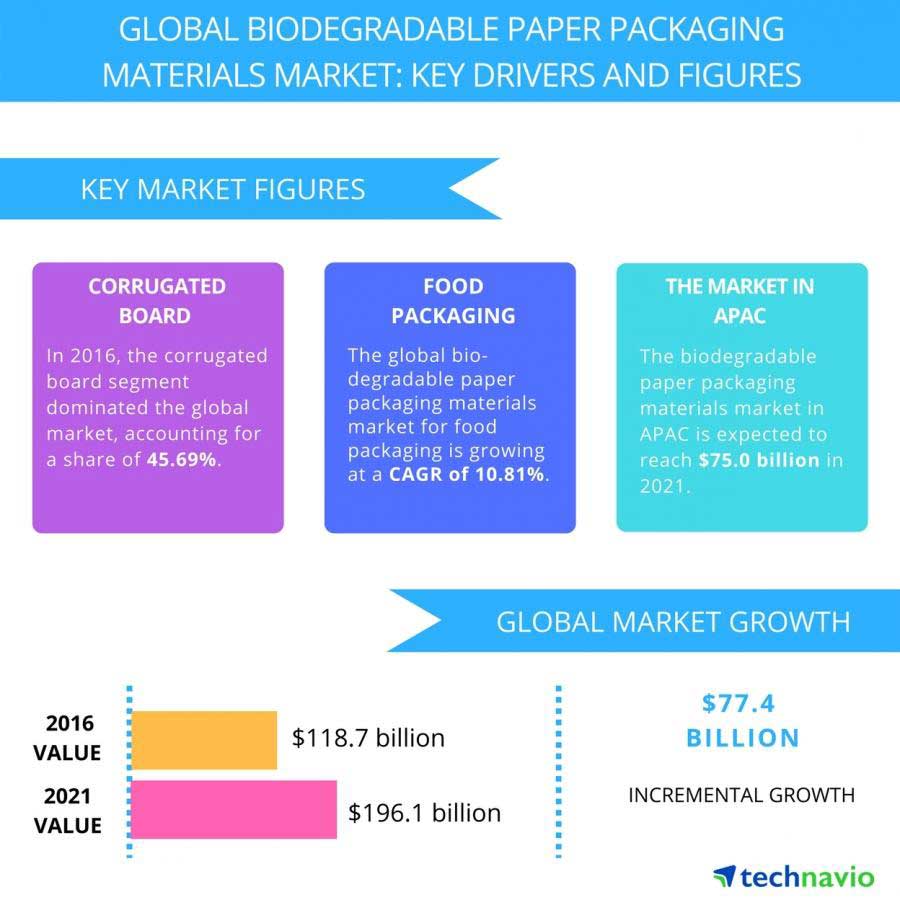 Packaging World Reports: A new report looks at the global biodegradable paper and bio-based plastics packaging markets, noting drivers such as consumer awareness and government regulations.
The global biodegradable paper packaging materials market is forecast to grow at a CAGR of close to 11% from 2017 to 2021, according to a new market study from Technavio.
The study covers the present scenario and growth prospects for global biodegradable paper packaging materials and also lists bioplastic packaging materials and paper packaging materials as the two major application segments, of which bioplastic packaging materials dominated the global market in 2016, accounting for 54% of the market share in 2016.
Notes the report, conventional plastics do not degrade within a short span and are a cause of landfilling. On the contrary, Technavio says, bioplastics and paper are degraded rapidly by microbes. Retailers play a leading role in encouraging consumers to adopt bio-based packaging materials. In recent years, retailers have been actively adopting bags made of biological materials and biodegradable packaging.
Courtesy of Packaging World

.
.
.
.