---
Cold Chain Training
The first industry-wide training program aimed at improving the credentials of those responsible for the integrity and safety of Australia's chilled and frozen food supply is now available.
.
The program, the Cold Chain Professional Development Series, is in response to cold chain losses from temperature abuse which have been identified by recent national studies sponsored by the Commonwealth Government.
.
The Australian Food Cold Chain Council (AFCCC), with input and support from the Australian Institute of Packaging (AIP) and the Produce Marketing Association (PMA) whom have stakes in the cold chain, has taken the lead by producing the first of five Cold Food Codes, and following this with the first online training program of its kind for those who work at the many levels in the cold chain, in transport, distribution centres, loading docks, food industries and retail outlets.
.
In addition to the Cold Chain Food Codes there will be five Training Modules available for the industry:
Guiding Principles of Fresh Produce Transport and Storage
Guiding Principles of Food Cold Chain Transport and Storage
Cold Chain Temperature Monitoring Requirements and Specifications
Thermal Requirements of Refrigerated Transport Assets
Training modules will follow each Code release.  The first available Training Module in the Cold Chain Professional Development Series is now available.

---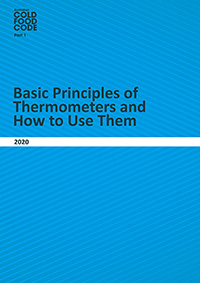 .
Basic Principles of Thermometers and how to use them Training Module
Click here for information and registrations…
.
.
---