---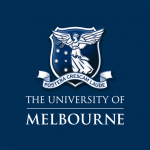 The Master of Food and Packaging Innovation is a new inter-disciplinary degree that explores food science, entrepreneurship and innovation in product and packaging design at an advanced level.  This unique course forms part of a joint University of Melbourne, and Australian Institute of Packaging initiative.
WHAT'S IN IT FOR ME?
You will learn the skills necessary to develop valuable and innovative food products that address key issues such as transportability, durability, tamper proofing and perishability issues, as well as key environmental, economic, social and ethical factors.
For further information including entry requirements, degree structure, fees and applications please visit The University of Melbourne's website by clicking here or contact the AIP by clicking here…

---