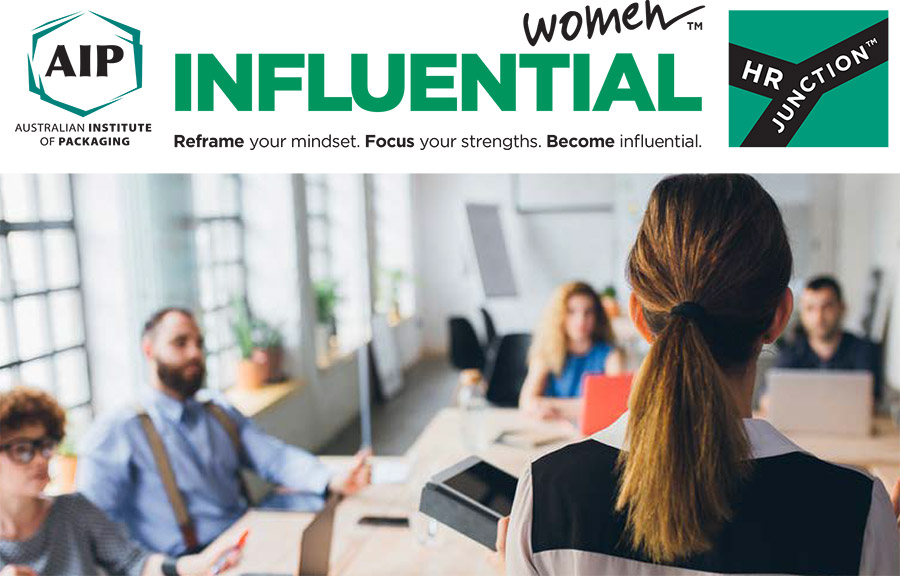 ---
The AIP are pleased to advised that it is opening the 2018 Influential Women Mentoring Program to the industry. This is a new and improved AIP mentoring program for women in the industry using Gallup Strengths to discover your talents & how best to increase performance, productivity and passion at work.
If you want to increase your conviction, make an impact and unlock your leadership potential then the AIP Influential Women Mentoring Program is for you!
We are standing in your corner ready to support your success.
---
---
The great news is that AIP Influential Women program will connect you to women in the packaging industry, using the latest technology no matter where you are located!
This program isn't about being perfect – it's about making progress and growing in your career together. It is about knowing which levers to adjust to be influential and learning along the way.
LEARNING OUTCOMES:
Unlock your career possibilities and increase your conviction so you can stop playing small and reach your true potential with the support of others.
Participants will learn how to:
Develop their talents and find a leadership style that is authentic to them.
Surround themselves with a tribe of like-minded people wanting to amplify influence.
Have the right mindset for amplifying influence and regulating limiting self-talk.
Get clear on their values and how they impact decision making, relationships and the ability to get things done.
Position themselves as a leader in the industry that has influence and impact.
Improve their presence and ability to gain the buy-in of peers, leaders and stakeholders.
Diversify their networks and sure up their ability to 'future-proof' their career.
Have the confidence to speak up at the table and be heard.
The AIP Influential Women Mentoring Program commences in February 2018. Early Bird Registrations close 29 November.
IF YOU ARE A WOMAN IN THE INDUSTRY WANTING TO GROW YOUR CAREER POTENTIAL THEN THIS PROGRAM IS FOR YOU!
.


DOWNLOAD REGISTRATION FORM (PDF)
.
---


.
*CPP points are used to maintain your Certified Packaging Professional (CPP) credential.