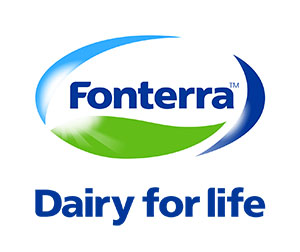 ---
Listed June 18th 2020
Hamilton, New Zealand
Packaging Technologist – Canpac, Hamilton, New Zealand
Support exciting and innovative packaging development projects
Opportunity to work with sustainability initiatives and recyclable packaging
Join a specialised, accomplished and capable team
The Opportunity
Packaging and sustainability are a significant focus area for Fonterra, hence this exciting newly created opportunity for a Packaging Technologist based at our Canpac site in Hamilton. The role provides packaging technical support and delivers customer requirements ensuring the creation of sustained significant value through development and implementation of new and existing packaging formats.
Focusing on project work in the packaging development space, you will be instrumental in the implementation of new packaging types – trials, validation, issue resolution, customer queries – becoming a general knowledge expert.
Skills and Experience
We are looking for someone bright and driven with a passion for the packaging space, ideally with some exposure to sustainable packaging. You will have several years' experience as a packaging technologist having worked with cases, cans, and sachets. A clear and natural communicator, you will easily be able to share practical and theory knowledge about packaging formats and show demonstrated ability to drive change.
In addition, you will have:
Packaging Technologist Diploma or other relevant packaging related tertiary qualification.
Project Management skills – exposure to projects or ability to coordinate parts of projects.
Good computer literacy skills, with SAP experience being a bonus.
2-5 years' practical packaging technologist experience, preferably within the dairy or food industries.
Proven history of effective contribution as a member of a multi-disciplinary team.
Our story
Proudly New Zealand owned and operated, we are a dairy nutrition co-operative made up of farming families. Collaboration, innovation and passion were the cornerstone of our creation and continue to drive all of us at Fonterra.
Our dairy know-how and innovation capability mean we can do amazing things with our milk to enhance people's lives, creating goodness from our farms to over 140 countries around the world. We are purpose lead, empowering people to create goodness for generations.
Sustainable farming is at the heart of our strategy. We are committed to farming in a way that regenerates our farms and the environment.
To apply, please click here.
Applications will close late night Wednesday 1st July 2020
If you know someone who could be interested in this opportunity, please forward this email to them or for more information contact Maia Churichkova, Senior Sourcing Consultant at  Maia.Churichkova@fonterra.com