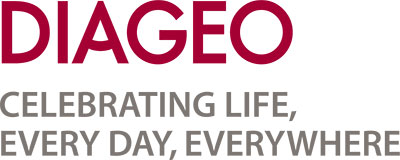 ---
Huntingwood, NSW
Listed August 16th 2018
Bundaberg, Smirnoff, Johnnie Walker, Captain Morgan
Freedom to succeed in a performance driven culture
Superior local and global career opportunities
Do you want to work for great leaders in an organisation where innovation is at its heart? Based in Western Sydney in Huntingwood
We are the world's largest premium drinks business, with an unrivalled collection of brands including Smirnoff® Vodka, Johnnie Walker®, Tanqueray® Gin and Baileys® Irish Cream Liqueur with over 30,000 people globally. Operating from eight locations, Diageo Australia is the leading spirits and ready-to-drink (RTD) company in Australia with iconic local brands including Bundaberg® Rum and UDL®.
Within the Australian business we are 420 people strong, where we are small enough to make decisions quickly and act on them while having the benefit of global best practise. Other than our people, we are also investing heavily into our brands through greater media spends, innovation (you might have seen some of our latest product launches Smirnoff Pure, Lazy Bear, Tanqueray and Tonic) and our production facilities- we are investing in new capital installations to keep up with demand.
You will be an integral part of the team as a packaging technical lead for a portfolio of projects. You will work as part of a cross functional team launching new products/packaging into various categories across our brands.
What is the culture like? 
Our products are consumed at celebration moments, whether that be a big celebration like a birthday or a Tanqueray and Tonic after a hard day's work. Our culture has celebration at the core of it.
The way we turn up to work is simple – we act like owners, restless and agile, bold in execution and obsessed with winning.  We are proud of our people and striving forward together to achieve our personal and company's goals.
You will be responsible for:
Developing, validating and implementing new packaging for innovation, import and cost initiatives.
Providing technical guidance for the application of artwork design to packaging materials within Diageo formal processes.
Leading the testing regime (trials) for all new packaging materials to ensure that the specification developed meets process line capability.
Responsible for the creation and maintenance of packaging material specifications and business critical data within SAP and Diageo internal systems.
Support technology partnerships with identified suppliers to identify new packaging formats to drive growth, cost savings in new and existing consumer categories.
Actively work with procurement team to identify packaging cost savings and efficiencies.
Provide technical support to Huntingwood and Bundaberg operations regarding any packaging related issues.
What you will bring to the table:
Degree qualified with 10 + years' experience in packaging development within food or consumer goods.
Strong understanding of packaging materials – such as glass, labels and paperboard.
Strong technical project management experience and commercialisation skills.
Experience of working in cross –functional project teams.
Proven passion, technical and creative capability in turning insights into packaging opportunities and solutions.
This position is based in Huntingwood, Western Sydney. Apply now through our website.