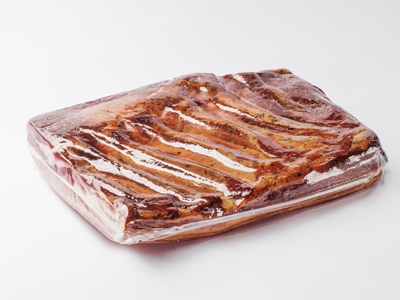 With the war on packaging waste, together with 2025 global packaging targets, it's fair to say that the food packaging industry is busy finding new ways for smarter packaging. The strong media focus on "end of life" for packaging means consumer awareness and demand for green solutions is growing, along with the increasing concerns that packaging is ending up in our landfill and oceans.
While efforts to reduce end-of-life impact are certainly critical, the significance packaging plays in protecting food and reducing food waste is often underestimated. So, as we get busy finding new smarter ways for packaging, where exactly should we be focussing?
Designing food packaging for longer product shelf life and product protection is non-negotiable. Resources need to be optimised and end of life taken into account. Well-designed packaging takes the full life cycle of a product into account – end of life cannot be considered in isolation of the primary role of packaging.
Reducing, reusing and recycling are great ways to make a smart difference and certainly have their uses in the greater scheme of things. However, the best way is to embrace the opportunity to re-design, reinvent and change the status quo. For example, fresh proteins packed in a modified atmosphere tray lid configuration require absorbent pads to retain product purge. In fact, across ANZ's fresh meat sector, more than 750 million soiled pads end up in landfill each year. That is a huge number. Rather than re-designing the pad to make it recyclable and therefore address 'end of life' concerns, a total rethink of the solution gave rise to a new sustainable way.
.
Courtesy of Food & Beverage Industry News
www.foodmag.com.au