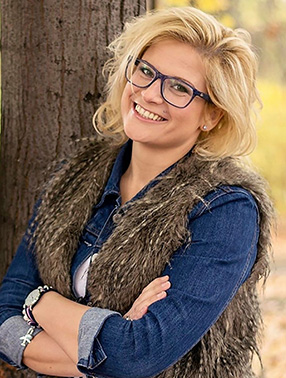 The AIP would like to welcome our latest Member Tunde Lovestyan AAIP, Sales and Business Development Manager, Punchbowl Packaging in New Zealand.
Q: WHY DID YOU JOIN THE AIP? WHAT BENEFITS DO YOU BELIEVE THE AIP OFFERS ALL THEIR MEMBERS?
AIP is recognised and well established within the packaging industry both in Australia and New Zealand. Being an AIP member comes with a lot of great benefits such as networking, professional development, education, conferences, lectures to keep up to date on the latest industry innovations, research and trends, etc.
Networking: Making connections is essential and joining associations, like AIP give countless opportunities to connect on a local and global level. With AIP providing the framework we professionals could support and help each other in reaching our professional goals on a wider scale.
Professional development and education: I do believe in the importance of lifelong learning and I always take the chance to broaden my knowledge. Being up to date in my professional field is key to deliver the best and most relevant solutions to my customers. AIP organises various training courses and seminars and site visits for which members can attend on a discounted price.
Q: HOW LONG HAVE YOU BEEN IN THE INDUSTRY? WHAT ARE YOUR AREAS OF EXPERTISE?
I started my packaging journey in 2011 with managing Replenishment, Retail and Shelf Ready Packaging projects at Tesco in Europe. I have been developing Developing packaging since 2013.
I have worked and gained experience in different areas in the packaging industry such as:
FMCG,
Corrugated,
Food service (paper forming, folded carton, thermo forming, IML), Horticulture (pulp, paper, plastic)
Q: WHAT IS YOUR CURRENT JOB ROLE AND WHAT ARE YOUR RESPONSIBILITIES?
I have a strong organisation development (OD) background with years of packaging experience. My current role is Sales and Business Development Manager at Punchbowl Packaging.
But I am not just Business Development, I am dedicated to delivering the best customised solutions to customers by utilising my expertise and by understanding the markets and the customers' needs. Punchbowl Packaging provides a perfect environment to my customer and solution focused business approach being a very innovative family owned business.
Next to my main responsibilities regarding sales and account management am working on:
New product development
End to end project management (product design, trial and market launch) with customers
Sustainability projects.