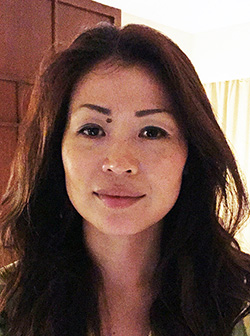 The AIP would like to take this opportunity to welcome our newest Member.
Sasha Truong AAIP
Packaging & Design Manager
Red Jade Australia
Q1. WHY DID YOU JOIN THE AIP? WHAT BENEFITS DO YOU BELIEVE THE AIP OFFERS ALL THEIR MEMBERS?
I have had my eye on the AIP for a number of years. I was at an expo in Melbourne the first time I came across the AIP, and most recently at the AUSPACK event in Sydney. As co-owner of a family-run, food manufacturing business, I have felt my graphic design Degree alone has not been enough to help me create new packaging for both our new and existing product range. I have learnt a lot on the job in the last 8 years but I am expectant that joining the AIP will fill in the gaps in my knowledge about the more technical, practical side of packaging, connect me to a wider network of professionals in the industry and keep me in the know on the latest trends.
Q2. HOW LONG HAVE YOU BEEN IN THE INDUSTRY? WHAT ARE YOUR AREAS OF EXPERTISE?
I rejoined my father's business in 2009. As a family business, I have been involved in nearly every facet from making the products, to packaging them ready for delivery. My main area of expertise is the designing of our packaging, everything from the polypropylene bags we use to package our golden bread to our moon cake gift box range.
Q3. WHAT IS YOUR CURRENT JOB ROLE AND WHAT ARE YOUR RESPONSIBILITIES?
I design all our packaging, labels and graphic materials. I manage our brand and make all the decisions to with the visual communication of our products. I liase with other creative professionals, digital design agencies, food photographers and packaging suppliers from within Australia and overseas.