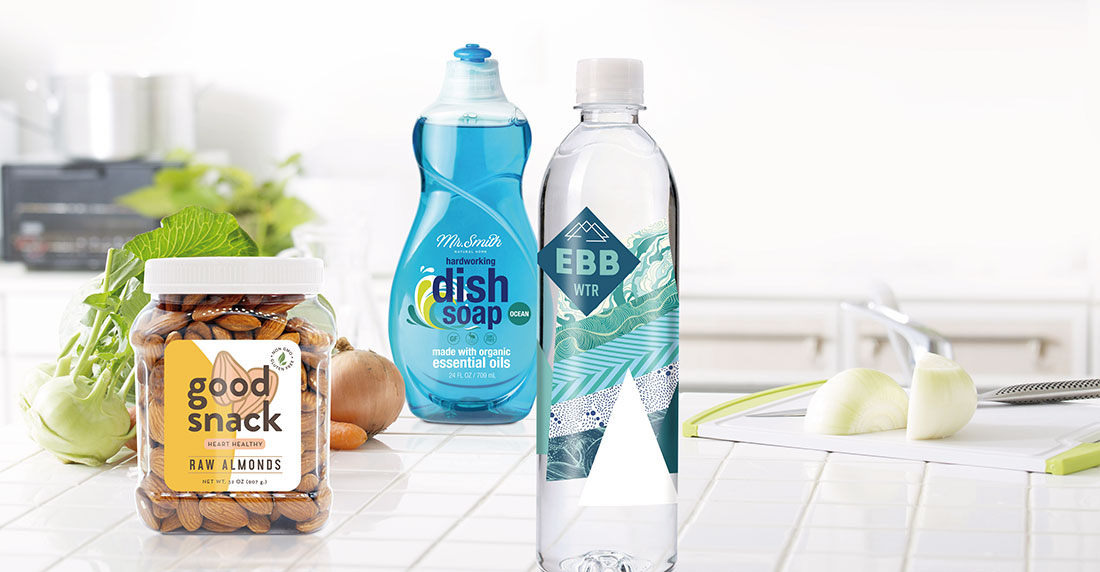 ---
The shape of sustainable labels is circular:
UPM Raflatac announces APR-recognised wash-off film labels with recycled liners for Americas and Asia Pacific
UPM Raflatac is taking another step forward in its drive to label a smarter future by announcing that it has developed a range of wash-off film labeling solutions for a variety of end uses that can help brands create a circular economy and also meet or even accelerate their ambitious sustainability targets.
These clear, white and metalised film label stocks – featuring UPM Raflatac's RW85C wash-off adhesive and a PET liner made from 90 percent post-consumer recycled (PCR) content – have been recognised by the Association of Plastic Recyclers (APR) as exceeding their strict standards for recyclable label products. Now available in the Americas and Asia Pacific market regions, the labels are ideal for labeling PET containers in the food, beverage, home care and personal care segments.
Thanks to the RW85C wash-off adhesive, the labels are able to undergo common PET recycling processes without contaminating any of the PET flake by-products. During the caustic washing process, the polypropylene labels easily separate from PET containers and float, allowing more high-value, clean PET flakes to be recovered. The clean flakes can then be converted back into PET containers, which promotes a circular economy and reduces the amount of plastic pollution in landfills and the environment.
"As the global drive to reduce plastic waste continues to gain speed, more and more packaging companies are looking for new and innovative solutions to maximise the recyclability of their PET containers," says Junion Zhao, Director, Films Business, APAC, UPM Raflatac. "We are pleased to bring these wash-off labeling materials to market for our customers and brand owners aiming to achieve their sustainability targets."
"Exceeding the APR'sstandards for recyclable label products on PET packaging was very important for us when we developed these new film labels with RW85C adhesive," adds Daryl Northcott, Director, Films Business, Americas, UPM Raflatac. "UPM Raflatac recently became an APR Recycling Demand Champion, which means we are committed to boosting circular packaging solutions and incorporating post-consumer recycled content into our materials, and these new label materials do exactly that."