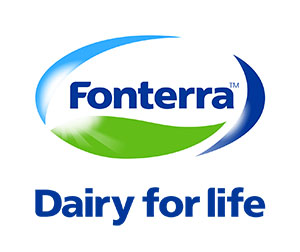 ---
Listed June 8th 2022
Palmerston North, NZ

Senior Packaging Technologist
Our Co-operative
Te Mātāpuna toa takitini
Fonterra's strength is in the collective.
We are a Co-operative created and owned by Aotearoa New Zealand dairy farmers. Our rich history is built on farming families working together to share the natural goodness of our dairy with the world.
Collaboration, innovation, and passion was the cornerstone of our creation and something we continue to value today through our commitment to care for the land, our animals, and every drop of milk. Our milk creates goodness through nutritious food with safe, quality ingredients that are loved here in New Zealand and around the world.
About the opportunity
We believe nutritious food is essential to sustain people today, and for future generations to thrive, which is why we challenge ourselves to find new ways to bring our dairy goodness to people around the world.  With approximately 350 people, the Category, Strategy & Innovation business unit's key purpose is to deliver sustainable value through innovative product and technology development to derive the best value from NZ milk.  Most of our team is based in Palmerston North at the Fonterra Research Development Centre (FRDC) where we've been innovating in dairy for almost 100 years.  The FRDC is home to a highly collegial team of scientists, technologists, and engineers – many of whom are the world's leading experts in dairy science.
Based in Palmerston North, within Category, Strategy, and Innovation, the Packaging Innovation team creates a steady funnel of new packaging technologies and solutions that deliver to our sustainable packaging commitments and innovation needs.
As a Senior Packaging Technologist – Innovation, you will use your strong scientific aptitude to scope, identify and deliver new and transformational materials, technologies, and systems to ensure we provide innovative solutions to our B2C and B2B businesses. This includes ideation and concept development through to implementation to deliver innovative and fit-for-purpose packaging solutions to all our markets.
Engaging with a wide range of internal and external stakeholders, you will project manage a portfolio of packaging development opportunities and provide subject matter expertise and share your knowledge with the wider team of packaging specialists and will be seen as a role model for innovative thinking.
The key challenge of the role is to identify opportunities through leading innovative thinking in packaging and then to engage with stakeholders to deliver these. This involves identifying, selecting, and evaluating new packaging materials and new technologies using your extensive packaging experience and knowledge.
Key responsibilities include:
Contribute to packaging led innovation programs with a current focus on sustainable packaging
Investigate new and innovative materials that deliver a circular future for packaging
Manage relationships with suppliers and research organisations
Proactively identify needs and opportunities for packaging solutions for new and existing packing lines to meet our consumer and customer needs
Deliver new packaging concepts and solutions to the business
About You
Utilise your big-picture thinking and get Fonterra ready for the future! With your passion for innovation, commitment to change, and sustainability you will be able to set us up for the future. Ideally having a background in material science and being open to change and persistent in your approach will set you up for success.
You're a passionate and innovative packaging specialist who thrives on developing new sustainable solutions. With a tertiary qualification in packaging, material science, or engineering and robust expertise in an R&D setting, you will also have:
Strong foundation in packaging materials science and experience delivering new technologies to market
Strategic and conceptual thinking skills and the demonstrated ability to drive change
An understanding of sustainable systems for packaging
Proven technical skills with a focus on the design of packaging and packing line processes
The ability to manage project teams and workstreams, providing expert technical guidance
A collaborative approach with excellent communication skills to work with and influence all levels of the business and external collaborations
Please note that occasional domestic travel to our manufacturing sites is required.
Our Story
Whanaungatanga, our Co-operative spirit gives us all a common strength and purpose. Manaakitanga is how we care for all our people who are at the heart of what we do, we want our farmers, employees, customers and communities to thrive. Kaitiakitanga, ensures we take care of the land. We are committed to farming in a way that regenerates our farms and environment for future generations.
Whakaohooho constantly inspires ourselves and each other with great career development opportunities and benefits. We enable flexibility and balance to suit everyone's lifestyles and choices.
Our Co-operative is a place where everyone can be themselves, feel empowered to do their best.
Sound good to you? Come join our whānau. You, me, Us Together Tᾱtou tᾱtou.
If you know someone who could be interested in this opportunity, please forward this email to them or for more information email Tanja Lohr, Senior Sourcing Consultant at Fonterra.