---
---
The Australian Institute of Packaging (AIP) has been a long-standing supporter of Foodbank across Australia through the Queensland Hamper program for over eight years now and is pleased to also introduce the new Victorian Warehousing Volunteer Program. The two programs are designed for everyone in the industry to get involved; regardless of where you live.
QUEENSLAND:
The Australian Institute of Packaging (AIP) have spent their Christmas Party every year for the last eight years with a twist. The Members pack Foodbank hampers for people who need some assistance from their community at Christmas time. In 2018 over 200 people packed 1400 hampers for Foodbank to provide to those in need during the holiday season. The hampers included 1000 family hampers and 300 ladies packs.  The total valuing over $120,000 worth of items that were either donated, or the funds raised for, by the Association and the wider industry. Over the last eight years, the team has packed 8000 hampers to the value of close to $900,000 for people in need and they look forward to packing even more hampers in 2019.  All of industry is invited to donate items to the hampers, funds or attend and participate in early December 2019 at Eagle Farm Racetrack.
To get involved in the Christmas Hamper program click here…
VICTORIA:
SO HOW CAN THE AIP HELP FOODBANK VICTORIA?
Join our new AIP Warehouse Volunteering Program; either as an individual, with your staff and colleagues, or even with your families.  The AIP will work directly with Foodbank Victoria to book in some days where our volunteers can visit the Yarraville Warehouse and help pick and pack on-line orders and mixed grocery boxes.  The day will start with a formal introduction on how Foodbank Victoria works and information on their charity partners.
SO HOW CAN YOU GET INVOLVED?
The AIP Foodbank Warehouse Volunteering Program will provide you the opportunity to better understand how Foodbank works and will be a combination of picking and packing of on-line food orders and packing mixed grocery boxes. The on-line orders have been placed by many of the 470 charity partners who look after the thousands of Victorians currently experiencing food insecurity. The mixed groceries items are donated by school students, community groups, clubs and corporate organisations who run food drives to provide the ingredients for the food boxes. Their charity partners are able to order these boxes which they then pass on to those families or individuals who need that extra help with grocery items.  Each volunteer would have the opportunity to work in both areas. Shifts would ideally be for four to five hours.
To get involved in the AIP Warehouse Volunteering Program click here…
---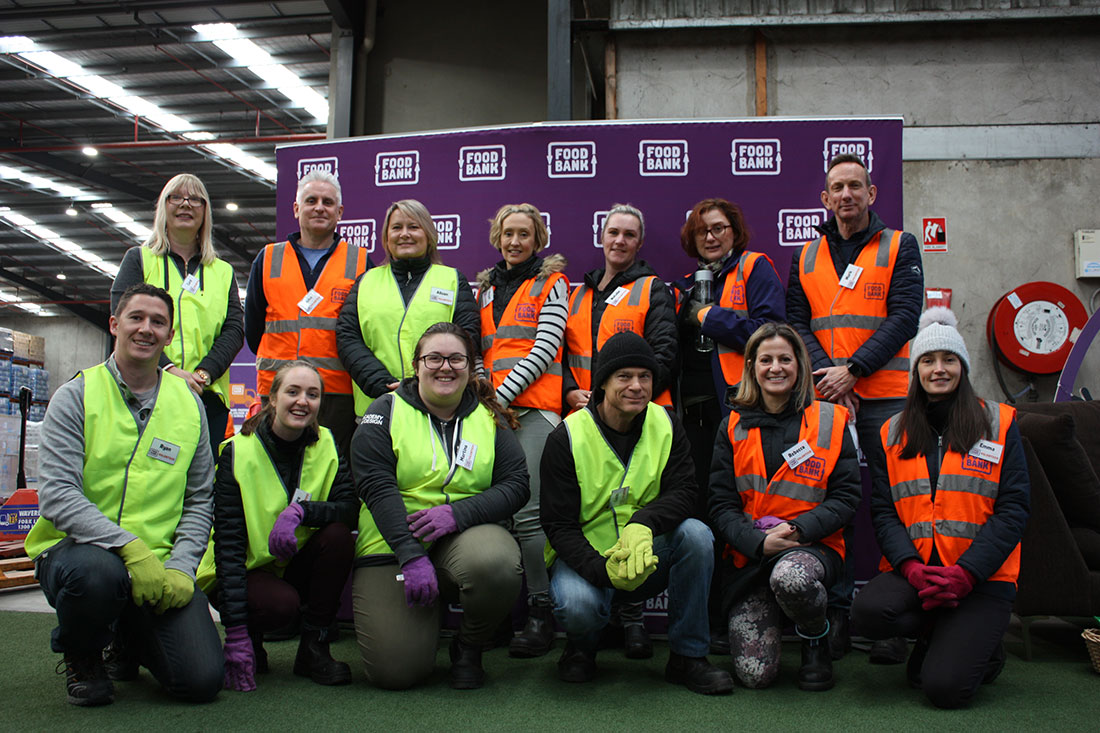 ---