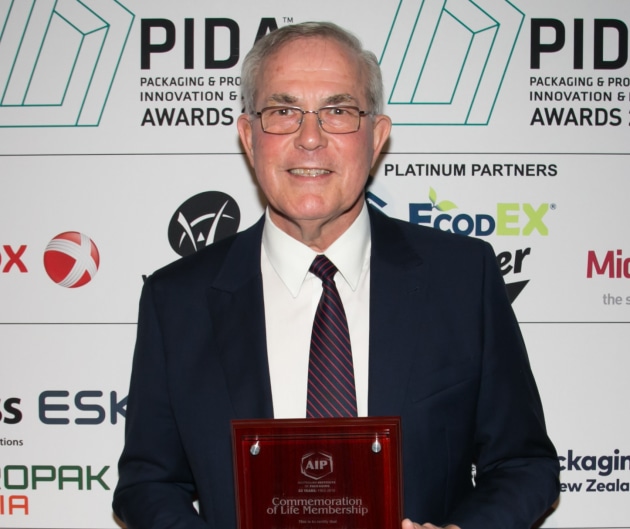 Keith Chessell is a packaging evangelist. Being in the industry for the best part of 50 years, he was there at the beginning when consumers and manufacturers alike knew that packaging sustainability was going to be an issue going forward for many industries, including food and beverage. He was there when the Keep Australia Beautiful campaign was launched and knows that the image of the packaging industry isn't what it could be.
As well as being a consultant at Sustainable Packaging Design, Chessell is also heavily involved with the Australian Institute of Packaging (AIP) and the Australian Packaging Covenant Organisation (APCO) – you could say that packaging and all its issues are in his blood.
Generically, packaging doesn't have the greatest of reputations among consumers these days. At best, it's seen as a necessity to transport products from the factory to the retail outlet, while others at the other end of the spectrum see it as an unnecessary pollutant that chokes our waterways, oceans, parks and other recreation areas.
Being in an industry for five decades gives Chessell a unique insight into the issues, not just on what they are now, but how far the industry has come. And while he's not about to sell packaging as a brilliant accessory to human endeavours, he said that the industry itself needs to do a better job of informing the public of its true role in the wider scheme of things.
At a recent SAI Global Food Safety conference held in Sydney, Chessell outlined some of the issues facing the packaging industry. One of the key discussions at the moment is in the area of reducing packaging. For example, Chessell compares opening up some toys to that of unpacking a piece of IKEA kit. While some may nod in agreement, a large number of companies have spent years reducing the amount of packaging in a product – not that the public would know.
"The focus from many in industry over the past 20 years has been on removing and reducing packaging where possible," said Chessell.
" Some companies are now at the stage where they have reduced everything they can. I can remember eight years ago saying, 'I can't take any more out of my packaging with my products'. If the boss wants me to save another $2 million, I'll start having other issues, such as maintaining the integrity of the packaging."
.
Courtesy of Food & Beverage Industry News
www.foodmag.com.au
.
.