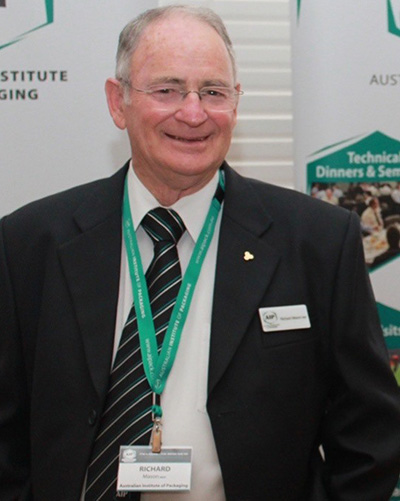 The Australian Institute of Packaging (AIP) sadly lost one of our family yesterday, Richard Mason MAIP .
Life Member Richard Mason MAIP was the man who greeted you at every AIP conference and on every AIP exhibition stand around the country for close to three decades.
He and his wonderful wife Jayne would volunteer to help with the setting up of every conference, awards ceremony, technical forum, or exhibition stand that was held around the country.
Richard has been responsible for packing hundreds and hundreds of delegate bags and handing out name badges for the AIP and grading Members for so long that we will not know what to do without him.
He was also famous for driving to other states to help the AIP at many of our major events; as that was the type of volunteer he was.
Richard was dedicated to Central Region and to the AIP as a whole and his kindness and pure heart was a joy to be around. He truly was the epitome of the finest gentleman.
He will be sadly missed by many and we ask everyone to raise a glass for Richard Mason during the holiday season.
The AIP cannot THANK YOU enough for being such an invaluable member of our family.
---