---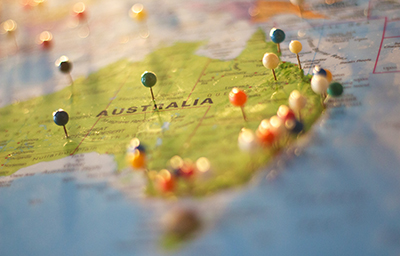 Qenos' recently established PE direct business – eXsource – is now providing businesses in the region with a new and expanded product range of local and international specialty polymers.
This new business has seen a number of positive signs for growth, specifically in applications for the packaging industry. This includes easy opening films, re-closable seals, barrier films, industrial packaging films, injection moulding and blow-moulding.
"With businesses in the market competing with the growing volume of imported finished film and imported finished goods, many eXsource customers are staying ahead of the competition by developing new products for niche applications", said Ged Beckton, eXsource Business Manager.
The eXsource direct channel is working closely with businesses to provide a reliable and high quality supply of the best local and international polymers as well as specialty polymers and Qenos Polyethylene.
"We are seeing a growing trend in the Australian market of brands moving from the traditional rigid packaging to flexible alternatives. There is also a focus on manufacturing established products more efficiently." says Jackson Allan, eXsource Sales Manager.
According to recent Australian Bureau of Statistics Import Data, in Australia, finished polymer film imports grew at a compounded annual growth rate of 8% in the 10 years to 2015. In that same time, demand for polyethylene in the Australian film manufacturing market decreased with a CAGR of -3%.
Encouragingly, demand for polyethylene in the Australian film manufacturing market has remained steady over the last three years despite continued growth in finished film imports. This has resulted in growth in the overall size of the market, which may reflect efforts in the food industry to add value to their products before exporting.
"We are seeing our customers make the most of favourable market trends, for example the move towards flexible packaging solutions that reduce weight and offer brands more shelf presence." says Allan
The eXsource product range features a number of polymers that add functionality and enable light-weighting in flexible packaging films. To find out more, go to www.exsource.com for the latest technical information and specific product expertise.