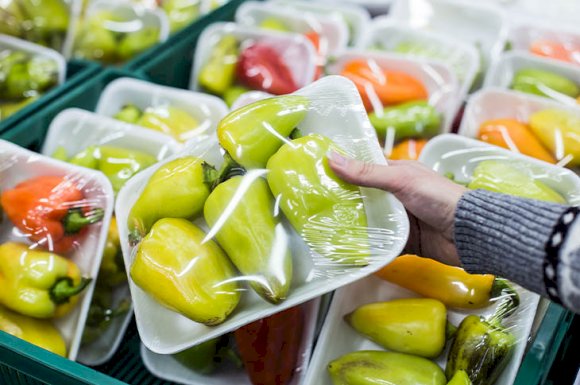 While consumers cry foul over plastic packaging, such as wrapping on fresh fruit and vegetables, SMEs are being urged to hold fire on switching to compostable alternatives, and instead embrace a two-pronged attack on the issue.
Speaking at the APAC Food Safety Conference in Sydney on Thursday (22 August), the Australian Institute of Packaging's Keith Chessell said that consumers' negative view of packaging is largely driven by the fact that they are the end user — i.e. the one who has to dispose of it.
And front of mind is food packaging, because as Mr Chessell told My Business, it forms the bulk of their weekly kerbside waste collection, and is the bulk of what households purchase on a regular basis.
Mr Chessell suggested that businesses will increasingly need to address this on two main fronts:
changing the type of packaging they use, which many are already doing
but also taking charge in educating customers about why such packaging is in place, such as for product protection, contamination avoidance and safety restrictions
Packaging plays role in waste reduction
According to Mr Chessell, how products are packaged plays an important role in reducing product wastage, such as food waste.
He said that 30 per cent of edible foods that are produced never reach the fork. Quoting figures from the federal Department of Environment, in the 2016–17 financial year alone, he said that Australia generated an estimated 7.3 million metric tonnes of food waste across the entire supply and consumption supply chain. Almost half — 3.2 tonnes — of that was disposed of in landfill.
With this in mind, Mr Chessell suggested that the amount of packaging can have a direct correlation with the amount of food waste.
.
Courtesy of mybusiness
www.mybusiness.com.au