As the global coronavirus pandemic continues to run rampant, across the world packaged goods are in high demand. PKN asked World Packaging Organisation president Pierre Pienaar to share his views on the role of packaging in a pandemic.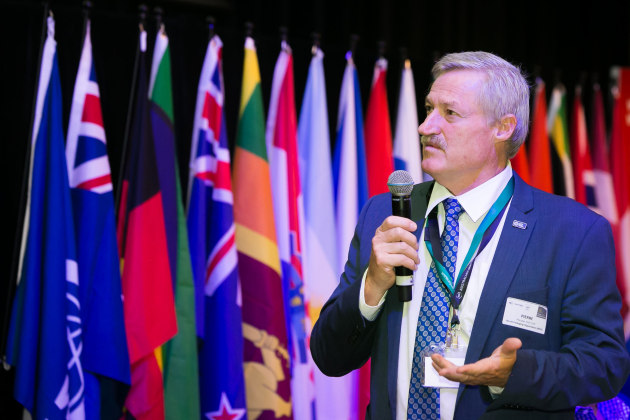 .
What changes are we seeing in the consumption of packaged foods during the pandemic?
From the information available, it would seem that the Covid-19 crisis will be directly affecting us all across the world in some or other way for at least the next six months. Apart from high demand for packaged dry foods like pasta and other foods with extended shelf life, what we will see is a focus on packaged fresh food in supermarkets. Consumers will be sceptical about any food not wrapped, especially foods where the skin is eaten, for example, tomatoes.
We are also seeing that in many countries around the world, and probably more in developed countries, an uptake in meal-kit subscription and home delivery services. Some countries tell me this market sector is busier more than ever. Here too, packaging plays a vital role in ensuring food is properly protected in the journey from supplier to consumer.
Is it possible that packaging will become more valued by consumers in the post-Covid1-19 world?
I have no doubt that packaging will become even more important in the months and years ahead. Along with the importance and significance of packaging, will be more of an awareness by consumers in their appreciation for what we have. Our selfish attitudes will change, and our environment will no longer be taken for granted, simply because we have awoken to realise how fragile life is.
There will be a greater reliance on the assumption that all packaged food is safe, like pharmaceuticals, and we who are involved [the packaging industry] had better ensure that food safety more stringently than ever before.
Through the Covid-19 crisis, society would have learnt more about good principles in food buying during a pandemic, where we buy only what is important and ensure that we use all of it. Food wastage, I believe, will decrease in developed countries. Our buying trends will change for the better, beyond Covid-19. We will buy less, probably more often, to ensure freshness and less wastage.
.
Read more….

.
Courtesy of PKN Packaging News
www.packagingnews.com.au