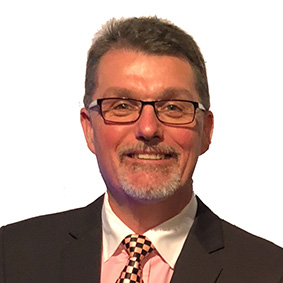 The Australian Institute of Packaging (AIP) are extremely proud to advise that 2019 PIDA Industry Excellence Award Winner, Joe Foster MAIP has been recognised as one of two international Lifetime Achievement in Packaging Awardees for the 2020 WorldStar Packaging Awards.
The judges, from all over the world elected Joe Foster, Australia and Keith Pearson, South Africa as the 2020 WPO Lifetime Achievement in Packaging Awardees.
According to Pierre Pienaar, President, World Packaging Organisation (WPO), "The Lifetime Achievement in Packaging Award was established with the aim of acknowledging and rewarding excellence in all aspects of packaging science, technology, design and application across every country around the world,"
"The discipline of packaging is one that is truly global and the WPO is in a unique position to identify leading practitioners from around the world who have consistently pushed the boundaries in advancing the art, science and application of packaging to serve the needs of an ever more demanding society. These prestigious awards will celebrate and preserve in perpetuity the collective achievements of these innovators."
Nerida Kelton, Executive Director, AIP, added that 'Joe Foster, Co-Founder & Director, OF Packaging has had a passion for flexible packaging for most of his life and has run four businesses across four countries over the last 35 years,"
"Joe has spent the majority of his career working to not only understand flexible packaging at its core, but progress the possibilities of flexible plastics with a continued focus on packaging innovation. His true legacy revolves around his resoundingly passionate attitude towards flexible packaging," she said.
"Joe sees beyond what flexible packaging is, to what it can be, and hopes to create an evolved understanding of flexible packaging and the place it holds in society. His goal is to improve the relationship we have with flexible packaging and plastics, helping inspire new respect for packaging and improving consumer and waste behaviours along the way." Mrs Kelton said.
Joe Foster will be recognised alongside 17 other Australia and New Zealand companies during the WorldStar Award Ceremony & Gala Dinner, in Dusseldorf, Germany, on 8 May, 2020. Winners from ANZ also received the third highest amount of WorldStar Packaging Awards in total in the world behind Japan and China.