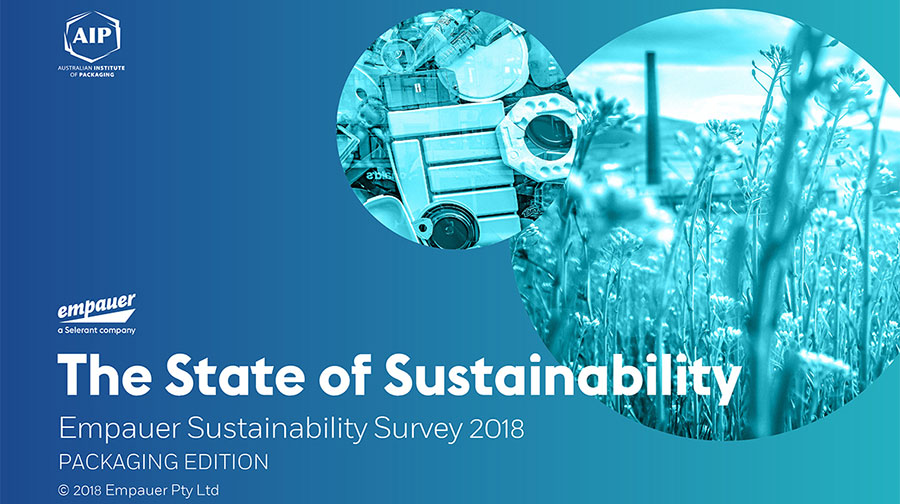 ---
The Australian Institute of Packaging (AIP) is pleased that they have supported the inaugural State of Sustainability report; a new global survey released by sustainability specialists Empauer (www.empauer.com).
The results provide a better understanding of the current state of play in the industry and has highlighted that packaging designers and technologists need greater support from their management to enable a shift toward improved sustainable packaging development.
Whilst participants in the packaging industry have indicated that sustainability is important to their company the top four stumbling blocks to designing sustainable packaging are Lack of support from senior management, Lack of clarity on how to communicate to consumers/marketing benefit, Difficulty proving the business case and Time and effort to implement a strategy.
"This report has also shown that we have a lot more work to do in the packaging industry to ensure that companies better understand the benefits of developing sustainable packaging for their business and the environment." Dr Carol Kilcullen-Lawrence Phd, FAIP, National President, Australian Institute of Packaging (AIP)
To access your copy of the full Sustainability Report please click here…