Premium IoPP Webinar
IoPP Premium Webinar: Thursday, April 12th (USA)
Changing Retail Demands on Packaging and Opportunities You're Missing
If you are not thinking of primary, secondary and tertiary packaging as a delivery system, you are missing an opportunity to protect, ship and sell more products. Both brick-and-mortar retail and e-commerce are evolving rapidly. They are quickly adapting and becoming omnichannel. Packaging suppliers must evolve too. Case sizes are getting smaller. Parcel shipments are increasing, and so are customer expectations. Packaging professionals can solve this puzzle by adopting new technologies, adapting current equipment and developing a complete supply chain mindset.
Chet Rutledge, former Director of Private Brand Packaging Solutions at Walmart, will share strategies for keeping up with ever-changing retail demands on packaging, including:
Developing complimentary packaging components to reduce damage
Coordinated branding between primary and secondary packaging
Delivering shelf-ready and easy-to-execute packaging
Presenter: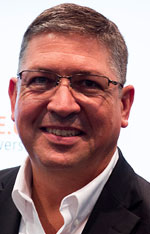 Chet Rutledge
Director of Marketing for Retail Ready Packaging
Vanguard Packaging
Chet Rutledge is the Director of Marketing for Retail Ready Packaging at Vanguard Packaging. As the Director of Private Brand Packaging Solutions at Walmart, Rutledge was instrumental in the development and evolution of Retail Ready guidelines and co-led the Packaging Sustainable Value Network, driving packaging sustainability initiatives. Prior to his ten years of retail experience, Rutledge was Corrugated Sourcing Manager for Tyson Foods and Territory Manager for International Paper. He also spent time as a Supply Officer in the US Marine Corps. His background in supply chain logistics and paper packaging are extensive and his perspectives as box manufacturer, CPG supplier and retailer provide depth and nuance to his SRP expertise. Rutledge works from Vanguard?s Bentonville, Arkansas office.
Due to the time difference it would be difficult for AIP Members to attend the live webinar but you can register to view the rebroadcast – simply email info@aipack.com.au before the 11th of April to register to view the rebroadcast.
The AIP will arrange your FREE access to this IoPP premium webinar – a USD $99 saving and special benefit of your AIP membership!
non-members: Like what you see?
Download a Membership application or email info@aipack.com.au to request details on becoming an AIP Member.
.