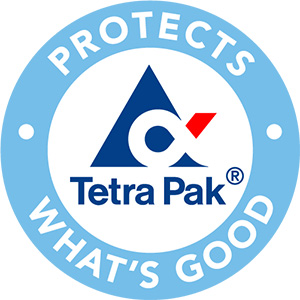 ---
Listed December 19th 2019
Melbourne (AU) or Hamilton (NZ)
Market Sustainability Director (Oceania)
We care about FOOD SAFETY. We care about SUSTAINABILITY.
Tetra Pak is the world's leading food processing and packaging solutions company. Working closely with our customers and suppliers, we provide safe, innovative and environmentally sound products that each day meet the needs of hundreds of millions of people in more than 170 countries around the world.
We are looking for an experienced Sustainability Director to be based in our Melbourne AU or Hamilton NZ office, supporting our Australian & New Zealand operation.
Main Purpose of the Role
Your primary responsibility will be to implement collection & recycling plans for used beverage cartons (UBC) for the Australia & New Zealand markets (your region). You will work with the collection and recycling waste value chain and in collaboration with national waste organisations, to drive and achieve recycling targets within your region.
You will also support colleagues (such as sales, marketing, communications) on advocacy issues and in articulating and advancing the company's position with various stakeholders including customers, Govt, NGOs and the collection and recycling ecosystem.
Key responsibilities include
Ensure execution of the collection & recycling strategy for your region (Australia & New Zealand).
Drive recycling targets within your region, by driving the collection and recycling stream, and collaborate with national waste organisations.
Anticipate and feed in developments in legislation and waste collection schemes etc. to the leadership team.
Drive partnerships with selected NGO's and domestic organisations of interest.
Lead a direct report within the sustainability team, for your region.
Advocate for developments in legislation and waste collection setup/scheme.
Advocate favourable outcomes in regulatory developments and effective collection setup/schemes.
Support our communications function in driving an active sustainability communication towards all stakeholders. Manage and secure the accuracy and credibility of sustainability content.
Support the integration of sustainability activities within Key Account Plans.
This position would be a good fit for you, if you 
Are a subject matter expert on Sustainability / collection and recycling, with extensive experience, proven performance and leadership in waste management.
Are a professional who has been a part of leadership teams, mature and articulate in advocating sustainability positions and with a track record of collaborating with multiple stakeholders including Govt, industry, NGOs etc.
Have a Masters' Degree or equivalent in environmental sciences or relevant sciences, PhD or equivalent, an advantage.
If you are interested in joining an international company that offers attractive employment conditions, & find working with a diverse range of talented colleagues appealing, we'd love to hear from you !