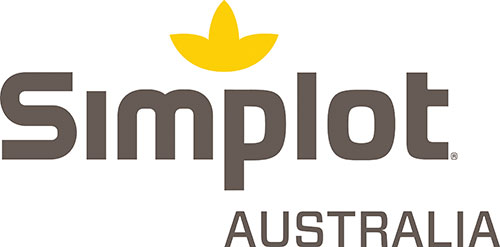 ---
Listed September 26th 2019
Mentone, VIC
Packaging Development Manager
Job no: 497458
Work type: Full time
Location: Mentone
Categories: Planning, Production / Operations, Brand Management
The Role
We now have a fantastic opportunity for a Packaging Development Manager to join our dynamic and growing business. Reporting to the Executive Director of Innovation and Growth, you will be responsible for leading the development and implementation of the Simplot Packaging Development strategy while maintaining a focus on holistic sustainability.
What will you be doing?
Designing and implementing the Simplot Packaging Development Strategy
Driving the sustainable packaging agenda for Simplot Australia
Exploring trends and insights as well as future emerging / promising growth options in packaging and printing to meet consumer & customer needs.
Taking a balanced risk approach to develop compliance and regulatory requirements for Packaging Development to support innovation, including sustainability claims legislation.
Promoting, informing and engaging the broader community in areas related to packaging development.
As part of the Innovation & Growth Leadership team, you will lead the function in developing and role modelling the I&G strategy, driving the overall capability of the function.
With four direct reports, you will Lead a high-performing team focused on supporting a culture of innovation and growth.
What will you bring?
To be successful in the I&G Division Leadership Team, you must have a growth mindset, have the ability to challenge conventional thinking and influence broadly across the business. With previous FMCG Managerial experience, you are a proven leader and hold deep knowledge and experience within Packaging Development. You will be a strategic thinker and have a savvy approach to executing strategic plans and influencing key decisions dedicated to your divisional channels. Working within a fast-paced environment, you are able to prioritise effectively across multiple projects and be agile to move with adjusting targets. To be successful in this role, you must be able to work well within a team environment and build strong working relationships both within the company and more broadly, to build credibility and trust. Tertiary qualifications in relevant fields will be viewed favourably.
About Us
Simplot Australia is trusted as one of the leading providers of quality, sustainable food for the ever-changing needs of consumers and customers in Australia and New Zealand and chosen Asia Pacific growth markets. Simplot is family owned by the JR. Simplot Company and has grown to become a multinational agriculture and food business with annual sales of more than $US6 billion.
Our purpose is to "contribute to feeding our world", by "bringing earth's resources to life" and we pride ourselves on our Passion for People, our Spirit of Innovation and our Respect for Resources.  We have built long term partnerships with Australian farmers and our unique and diverse product portfolio includes vegetable, meals and seafood manufacturing operations that supply chilled, frozen and shelf stable products to Australia's major supermarkets, hotels, restaurants, quick service restaurant customers. Our portfolio includes some of Australia's most trusted and well-known brands including Birds Eye, Edgell, Leggos, John West, Chiko, I&J, Chicken Tonight, Five Brothers and Five Tastes.
Benefits and Culture
Option to purchase additional Annual Leave
A Generous Parental Leave policy for Primary Careers
Access to EAP
A Variety of Flexible Work Arrangements
Awards recognising long serving and high achieving employees
Short Term Incentive Benefits for Employees
Offerings including Financial, Novated Leasing and Discounted Products and Services.​
If this sounds like you, please Apply online today.
To be considered for opportunities with Simplot Australia Pty Ltd we require that all applicants have the relevant full working rights for Australia.