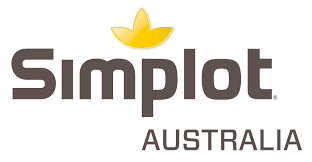 ---
Listed March 22nd 2021
Melbourne, VIC
Senior Packaging & Process Innovation Technologist
Simplot Australia Pty Limited (Simplot Australia) is a wholly owned subsidiary of the J.R. Simplot Company, a family-owned, multi-national food and agriculture business. Simplot Australia is trusted as one of the leading providers of quality, sustainable food for the ever-changing needs of consumers and customers in Australia, New Zealand and select Asia Pacific markets.
We have built long term partnerships with Australian farmers and our unique and diverse product portfolio includes vegetable, meals and seafood manufacturing operations that supply chilled, frozen and shelf stable products to Australia's major supermarkets, hotels, restaurants and quick service restaurant customers. Our portfolio includes some of Australia's most trusted and well-known brands including Birds Eye, Edgell, Leggos, John West, Chiko, I&J, Chicken Tonight, Five Brothers and Five Tastes.
The Role
An exciting and newly created position has been introduced to our Innovation and Growth team.
This is a critical role to advance the Packaging Innovation and Sustainability Strategy, working with internal stakeholders to identify packaging innovation opportunities across our categories.
Provide specialist support in the research and proposals of innovative packaging options leveraging and adopting through suppliers to accelerate the development of solutions. Partnering with stakeholders by understanding the capabilities and product process requirements of our existing production sites, and introduce new process and packaging solutions. The role will develop business cases and support successful Capex projects relating to packaging solutions from conception to implementation. As a senior member of the Packaging team, this role will mentor more junior member of the team to develop their technical knowledge.
What you will do
Develop innovative packaging solutions that enhance food safety, minimise food waste and contribute to innovation and sustainability goals
Identify and lead business case development and projects for packaging innovation and circular economy opportunities
Partner with Procurement, Commercial and Manufacturing to drive an aligned & focused open innovation program with key packaging suppliers
Develop options for the future of shelf-stable and frozen product packaging formats and new opportunities as required
Support the Innovation and Growth lead team to work with categories to meet packaging priorities for each category
Provide specialist support and advice across business and specifically with Supply Chain.
What you will bring
To be successful in this role, you will have a passion for creativity and fresh thinking to drive growth through innovation together with experience in Packaging development from concept stage to commercialisation within the food industry, combined with tertiary qualifications in Packaging / Food Technology or a related discipline. A thorough knowledge of packaging regulations is expected as is the ability to work effectively in cross functional teams. With strong design, problem solving, organisational and communication skills, you also have the ability to work well autonomously as well as within a team environment.
Tertiary qualifications in Science, preferably in Food Technology, Applied Science, Food Engineering or equivalent is required
Solid Packaging Development experience with proven results
Demonstrated design and problem solving skills
Demonstrated ability to develop cross-functional relationships
Proven experience in managing multiple projects, demonstrating sound project management skills.
Strong technical understanding and capability
Benefits
Option to purchase additional Annual Leave
Income protection insurance
Parental Leave policy for Primary Carers
Variety of Flexible Work Arrangements
Awards recognising long serving and high achieving employees
Short Term Incentive Benefits for Employees
Offerings including Financial, Novated Leasing and Discounted Products and Services
This is an outstanding opportunity to build your professional experience and gain exposure to Simplot's end to end packaging development approach.
If this sounds like your next exciting career move, please apply now.
Simplot Australia is trusted as one of the leading providers of quality, sustainable food for the ever-changing needs of consumers and customers in Australia, New Zealand and chosen Asia Pacific markets. Simplot Australia is family owned by the J.R. Simplot Company, a true farm-to-table company with operations that touch every aspect of agriculture, including seed production, farming and ranching, plant sciences, fertilizer manufacturing, food processing, commercial product development, and distribution. Simplot Australia is proud to be an Equal Opportunity Employer. If you require technical assistance, please email us at careers.contact@simplot.com
Right to live and work
You must have the right to live and work in this location to apply for this job.