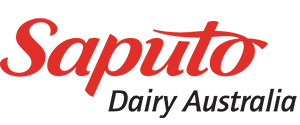 ---
Listed December 11th 2020
Melbourne, Vic
Packaging Technologist
Everything begins with passion, a legacy from the Saputo family, which offered tasty and quality cheeses to its community. Today, after more than 65 years, the company employs thousands of dedicated employees, proud of their role, who work day after day to deliver quality products to customers and consumers. To learn more visit us at http://www.saputo.com/en/careers
.
Looking for opportunities to bring your best and grow in your own way? We are recruiting a Packaging Technologist to join our can-do and passionate team on a permanent, full time basis. This role will be located at our corporate office in Southbank, Melbourne and report to the Packaging Manager.
.
The roles overall objective of the position is to ensure packaging suitability, product safety, sustainability, minimal packaging costs, and minimal packaging weight.
.
Duties:
Provide packaging technical leadership, input and support to continuous improvement initiatives, NPD projects, sustainability activities and procurement projects that contribute to overall company objectives.
Develop new packaging components that support existing and future category initiatives
Deliver projects in line with project milestones, cost and quality objectives as well as providing technical support.  Ability to manage multiple projects and still meet critical project milestones.
 Work closely with packaging suppliers and internal departments to deliver on innovation activities, continuous improvement and continuity of supply. Ensure that key packaging operational metrics are achieved.
Develop and maintain current and accurate packaging specifications and packaging format specifications for all products
Perform packaging line trials at Saputo sites and contract manufacturing locations, conduct package performance testing on materials and components. Write and maintain accurate project reports. Work with external packaging testing labs as required.
Essential Criteria:
Tertiary qualified (Packaging, Science, Engineering or equivalent)
2+ years of relevant food packaging experience or like in FMCG, including site trials (trial planning, safety procedures, documentation, reporting).
Broad knowledge of packaging materials and equipment, food science, processing and manufacturing.
Has a solid understanding of physical and structural package testing procedures
Has passion for completing and developing packaging specifications with suppliers and key stakeholders
Experience in project management.
Understanding of PREP and pallet optimisation software and APCO sustainability targets.
Must be creative and self-driven, enjoy thinking out of the box, and be inquisitive of new technologies
Excellent analytical and logical problem-solving abilities
In addition to the above, you will also demonstrate excellent interpersonal and communication skills, both written and verbal.
.
To apply for this role, please send your applications to aus.recruitment@saputo.com
Applications close Sunday, 20th December 2020
Saputo Dairy Australia is an equal opportunity employer
As we receive a high level of interest in our opportunities, only short-listed applicants will be contacted