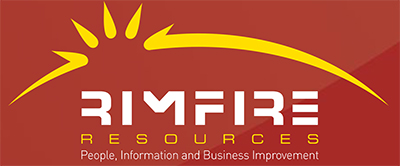 ---
Listed Aug 2nd 2022
Sydney NSW preferred, but flexible
Sustainable Packaging Manager
Lead the implementation of sustainable packaging transformation initiatives
Trusted Companion Animal Care portfolio
Specialist Senior Role – Project management / Product packaging development
Sydney NSW preferred, but flexible
The Company
As a marketer, wholesaler and distributor of healthcare, medical, pharmaceutical, consumer products and animal care brands, our client is a large, diversified and market leading group. The Animal Care Division manufactures, markets and distributes a diverse range of branded companion animal care and veterinary products. With core values including obsessing about their customers, taking care of each other, doing what's right, courageously speaking up and always searching for innovation, they are dedicated to providing quality products, services and education that people need for their pets to live long and healthy lives.
The Role
A new role, Sustainable Packaging Manager, has been created within the R&D and Veterinary Technical Services team of the Animal Care Division to lead the implementation of sustainable packaging transformation initiatives.  Reporting to the R&D Manager (ANZ) you will be setting a footprint and guiding the growth of the sustainable packaging strategy – ensuring the primary function of packaging is retained, but also ensuring lower environmental impacts. This will involve some creative thinking for developing new packaging options and solutions for multiple products across many animal species and countries especially Australia and New Zealand. There will be one direct report (Technologist) in the near future and you will participate in the recruitment process.
Your responsibilities in this specialist role include:
Driving the projects – transitioning to sustainable packaging solutions to meet group strategy targets
Delivering key initiatives – establishing a governance framework, including steering committee to monitor progress
Implementing sustainable packaging principles – developing a strategy to meet commitments and compliance
Ensuring a smooth transition for the entire trusted brand portfolio
Managing compliance with OHS, WHS and APCO guidelines
Working closely with cross functional project teams and supporting other business units within the larger corporate group.
The Person

To be successful in this senior role you will have:
Packaging expertise – extensive industry experience in FMCG packaging development across different markets with variable challenges, and demonstrated delivery of sustainable packaging initiatives
High level communication and stakeholder engagement skills with ability to negotiate and influence
Understanding of R&D and regulatory requirements with an investigative, problem solving mindset
Relevant tertiary qualifications (Bachelor, Master or PhD) in disciplines such as packaging, chemical/food engineering or materials science.
You will be a packaging specialist, familiar with the complex environment, sustainable packaging requirements and able to transition a large, trusted product portfolio to sustainable packaging solutions within a limited timeframe. Familiar with terminologies and the fundamentals of food, you will bring a structure to guide business growth for years to come. There is some domestic and international travel (NZ, Asia especially China and Thailand) in the role.
You may currently be in a similar Packaging Manager role in either food, FMCG, animal health/ nutrition or pharmaceutical industries, however feeling stifled and looking for more variety to step up to the next level with this challenge. Come and showcase your leadership skills and expertise in this area. Join a diverse business which is growing, providing career progression scope and runway for your career. Sydney is the preferred location where the head office team is based, however there is location flexibility for the right person. A generous salary package is on offer to attract candidates of the highest calibre.
To find out more confidentially, and for a copy of the Position Description, please call Al Kellaway on 1300 380 701 or apply to rimfireresources.com.au