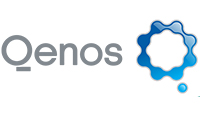 ---
Listed Oct 18th 2018
Altona, VIC
Technical Development Specialist
Who we are:
Qenos is a long standing and highly successful Australian manufacturing business and part of a diversified global chemical and technology conglomerate. We are pioneers in the Australian polymer market and are long term suppliers to many of Australia's largest manufacturers.  Our customers value our reliable, accountable supply backed by market leading customer service and technical support. Qenos is growing beyond its manufacturing footprint, entering new markets with new products and services. As the recently created distribution business unit of Qenos, eXsource is charged with delivering significant growth.
A new opportunity:
Qenos is seeking a dynamic and commercially focused Technical Development Specialist to join the successful eXsource team. This new role requires a diverse array of skills and will demand a focus on accelerating specialty polymer sales growth by supporting the sales and marketing teams in key new business development activities. You will get involved in inbound marketing, customer trials, building new and exciting partnerships, management of technical programs and have access to one of the largest polymer laboratories in Australasia.
About you:
You are highly knowledgeable and experienced in the world of polymers, and considered a successful business development professional with a passion for customer support. You are tertiary qualified and ideally have 10+ years of demonstrated polymer process/sales experience specifically within the APAC market. Your growth mindset has delivered a track record of winning new business through helping customers to develop new products and applications.
So why join us?:
Because we're passionate about our business, about growth, about our people. You want to join a company where every single function will work with you to support your ambitions.  You want to be part of a growing team with energy to take on new challenges.
What is on offer:
Competitive remuneration package based on performance
Quarterly and annual bonus structure
12.5% superannuation
A fully maintained company vehicle
A phenomenal corporate culture
Future career progression through being part of a global organisation
If you believe you have what it takes to take to succeed in this role, please click on the link and apply.
APPLICATIONS CLOSE: 30th October 2018 with interviews occurring in November
Qenos is an Equal Opportunity Employer that supports a diverse workplace culture. If you are looking for a flexible and rewarding environment where diversity is valued and encouraged, please apply today!