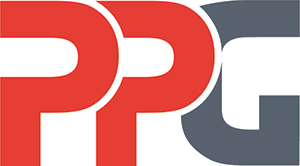 ---
Listed May 31st 2021
Melbourne & Adelaide
Prepress Assistant
Operate the most advanced equipment available
Day, Afternoon & Night shifts available
Melbourne & Adelaide
Company Overview
Pro-Pac Packaging is a national company with a reputation for delivering excellent service, support & knowledge within the industry.
Flexible Packaging 
Our Flexibles division provides a vast range of flexible packaging products used for packing beverages, retail and wholesale foods, healthcare products, household products, pet food and personal care items.
About the Role
An opportunity has become available Prepress Assistant to join our Melbourne, South East or Adelaide, Regency Park sites. Our ideal candidate has a stable employment history, a positive and collaborative attitude, a desire to learn, and a demonstrated ability to work safely in producing quality product. Candidates selected to join us must pass a pre-employment medical.
Your role will include:
Assist in plate filing and pulling out plate parcels for upcoming jobs.
Clean plates before mounting, clean plates before filing if necessary.
Mount jobs for production as required and requested.
Do re-mounts for presses as required when there are plate issues.
Assist on presses if required due to absenteeism.
Maintain a clean and safe working environment in the mounting areas.
Support the continued implementation of the HACCP and ISO policies which specifically include a clean, tidy and safe work area.
Report any equipment faults/breakdowns and assist where possible in the resolution of said faults/breakdowns.
Attend and contribute to any regular or ad hock meetings as requested.
To be successful, you will have
To ensure the interests of Perfection Packaging are always the priority
Processes in place to ensure that Perfection Packaging maintains a safe work environment for its entire staff.
All information regarding clients, jobs and practises to be kept confidential.
Give feedback to operators and assistants.
Continuous process improvement.
The Pro-Pac Group is an equal opportunity employer and makes employment decisions without regard to race, colour, religion, sex, sexual orientation, gender identity, national origin, protected veteran status, disability status, or any other status protected by law.
We thank you in advance for your application and advise that only candidates that meet the position requirements and have Australian working rights will be contacted
Please APPLY NOW and send through an updated copy of your resume detailing recent relevant experience.