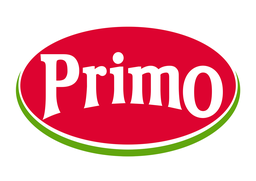 ---
Listed June 29th 2021
Wacol, QLD
Packaging Technologist
Our Journey
At Primo Foods, we are on the start of an incredible journey. We're a passionate team, driving a strategy that will catapult us from a smallgoods company, to a purposeful food brand, truly loved by consumers.
.
We are already a billion dollar business, and in millions of homes nationwide. But it's not enough to just be in their fridges – we want to also be in their hearts.
.
We are truly local for local – strategy, production and execution starts and ends here, and we are not constrained by the overbearing processes and approvals that often cripple companies of our size.
.
And last but not least, we are building a culture to match the ambition. We're looking for people who don't judge a company by what it can bring them – but who are energised by rolling up their sleeves and being a part of the building process.
.
Primary Position Objectives:
Assist in the Implementation of the Company's Innovation strategy and deliver projects using a Stage & gate approach under the direction of the Packaging Development Manager. These projects may involve new packaging development, value engineering, packaging sustainability, quality improvements and technical assistance to internal departments.
.
MAIN RESPONSIBILITIES
 Innovation
Work closely with the Packaging Development Manager and the Lead Product Developers to assist in delivering and commercialising packaging requirements for projects to meet business objectives & goals using a Stage & Gate approach
Work with key stakeholders (Operations, Quality, Innovations, Procurement & packaging suppliers) to identify, develop, validate & commercialise cost optimized packaging solutions to improve efficiency, cost, quality, safety and shelf life of products
Ensure that the cost optimized packaging solutions meet or exceed product safety and protection requirements while maximizing cost savings and sustainability
Manage packaging timelines for projects. Prioritise work schedule to ensure that tasks are completed within agreed timeframes and within project timelines
Stay abreast of packaging trends, legal & regulatory requirements that apply to the relevant/applicable packaging and packaging/product interface
Process and Procedure
Perform packaging line trials autonomously at company owned and contract manufacturing locations as needed.
Conduct relevant package performance testing on packaging materials & components
Work with external testing labs as appropriate
Write and maintain accurate project trial and testing reports
Conduct PREP & REDcycle assessments
Assist in reviewing the packaging related aspects of artwork
Assist with reporting requirement for APCO
Packaging Specifications
Develop and maintain current and accurate specifications for all packaging
It is agreed that the above is a summary of the key objectives of the role of Packaging Technologist and it is accepted that this description does not include the marginal functions of the role that are incidental to the performance of the job. This job description does not state or imply that the above duties and responsibilities are the only duties and responsibilities to be performed by the Packaging Technologist. The Role is required to perform any other job related duties as directed by the Company.
Excellence in JBS Australia:
Live and promote the JBS Mission and Values
Help us improve the way things are done and identify improvement opportunities
Participate in staff review processes
Know and be familiar with company processes, operating procedures and policies for your role
Meet all requirements as stated in the Company Employee Handbook
Work Health & Safety:
Report all workplace incidents, accidents and hazards immediately and rectify minor hazards that can be safely controlled
Maintain awareness and comply with Primo Work Health and Safety practices
Key Relationships / Interfaces:
Research & Development/Innovations team
Quality Assurance team
Manufacturing & Production (Ops) Team
Sales & Marketing Team
Engineering Team
Finance Team
Leadership Team
Skills/Competencies:
Tertiary qualified with relevant packaging technology or food science.
  3-5 years experience working in FMCG Food Packaging R&D roles, ideally within the meat or smallgoods industry
Knowledge of packaging, packaging materials, their related functions and interaction with products
Demonstrated experience in packaging development and packaging related work
Demonstrated experience in a similar role within the Food an/or Beverage Industry
Strong interpersonal skills, oral and written communication skills
Awareness of legislative requirements and industry developments
Bring to the business a drive and passion for everything Packaging
Bring to the business blue sky and horizon packaging opportunities to push the envelope of innovative solutions in the categories in which Primo Foods plays.
Computer literacy, including Intermediate level of MS Office programs
A detail-oriented individual, who is able to effectively contribute to a team environment
Sensitive to numbers and procedures
Excellent analytical and logical problem solving abilities
Attention to detail and accuracy
Able to work with all types of meat and meat products
Consciousness of safe work and OHS while working with high traffic of pallet jack and folk lift areas
Ability to work well under deadlines and pressure
The ability to prioritize tasks and be able to manage several projects and tasks simultaneously; and the ability to interface with all levels of management
Business Practices and Ethics
Approachable and enthusiastic
Flexible and adaptable
Able to work on own initiative and as a team player
Good organizational skills with cultural awareness and sensitivity
Good judgment and problem solving ability & is capable of understanding the impact of decision making on the business
Limits of Authority:
Comply with all authority limits as per operating procedures, instructions and policies
Capital Expenditure – may not acquire, loan or dispose of assets without approval
May not introduce fundamental changes to business processes without approval
May not make statements to the press / media without approval of the Corporate & Regulatory Affairs Manager
APPLY NOW – please email your resume to Nancy.Williams@primofoods.com.au