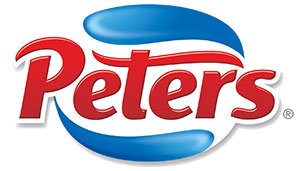 ---
Listed Nov 21st
Melbourne, Eastern Suburbs
Senior Packaging Technologist
Peters Ice Cream is the home of iconic Australian brands including Drumstick, Connoisseur, Maxibon and many more!!
Peters is part of a global FMCG market leader, Froneri, who are achieving big things and we have our sights set on continued growth both here in Australia and leveraging into overseas markets.
Reporting to the Product Technology and Innovation Manager we are looking for someone to bring their skills and experience to drive best practice excellence programs in packaging across the business.
In this role your responsibilities will include but not be restricted to the following:
Create and develop new packaging for new products in line with Marketing briefs by organising trial materials, conducting machine trials and evaluating the results.
Participate in all new product development teams as required.
Participate and lead, packaging value optimisation projects.
Sourcing of new and evaluation of current packaging materials in light of new trends, developments in materials and environmental benefits.
Annually complete the Australian Packaging Covenant Organisation Action Plan and report.
Identify and follow through with factory cost saving projects in relation to packaging and associated equipment.
Packaging machine troubleshooting (support fault finding and provide technical advice).
Provide technical advice on packaging materials, packaging machines and graphics. Includes ensuring compliance with Peters Ice Cream & regulatory requirements for packaging, including safety and Compliance for materials in contact with food.
Liaise with Suppliers, Art-houses, Marketing, Purchasing, Production and Engineering on packaging and EAN barcoding matters.
Development and maintenance of Packaging Material Specifications & Technical drawings for the development of Artwork.
Maintenance and creation of Bills of Material within the manufacturing system (including issuing of new item numbers and abbreviations).
Checking and approving of technical aspects of artwork as part of artwork approval system.
Work with QA in reducing Packaging Quality Complaints.
Lead project teams as required.
Maintain & Develop all Packaging related Work Instructions & Procedures within PTI.
Please note, we are not accepting applications from agencies.
Candidates must have the right to work in Australia.
---