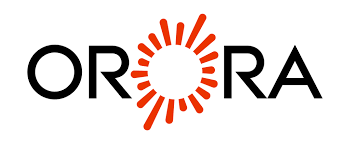 ---
Knoxfield, VIC
Listed November 3rd 2017
At Orora we aspire to be great. A great Company, outperforming in every way. Led by distinctive leaders who ignite greatness in themselves and spark the potential in their teams. A place where we continually strive to delight our customers through our commitment to product innovation, quality and on time delivery. This is where you come in!
An exciting opportunity has arisen for a Packaging Engineer in our Fibre division based in Knoxfield, Victoria. Reporting to the National Customer Solutions Manager, this role is a great opportunity to use your packaging knowledge and experience to gain exposure to a wide range of industry segments and manufacturing environments.
As the Packaging Engineer, you will be responsible for designing optimal customer solutions through scoping, developing, and implementing packaging solutions from concept to commercial supply. This includes value engineering projects and product innovations for Orora's customers and potential customers, as well as supporting Sales Managers, Account Managers and Business Development Managers for securing and developing existing customer's value propositions. In addition, you will provide technical support and technical training for the sales team.
The successful candidate will have knowledge of packaging manufacturing and a demonstrated ability to problem solve and diagnose automation systems problems. A degree in Engineering or science is desirable but not essential. You will bring well developed communication skills and a high level of self-motivation.
This is a permanent full time position based in Victoria.
For further information, please contact;
Kathy Head (03) 9811 7357 or Matt Brown (03) 9811 7102
Interested candidates are informed that no recruitment agencies have been briefed on this role. Your best means of applying is to Orora directly.
Whilst we recognise the value of recruitment agencies we won't be accepting introductions from third parties on this occasion so thanks in advance for letting us get on with it!