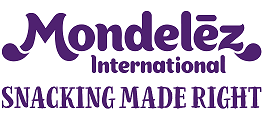 ---
Listed March 19th 2021
Ringwood, VIC

Packaging Technologist
Are You Ready to Make It Happen at Mondelēz International?
Join our Mission to Lead the Future of Snacking. Make It With Pride.
Working as part of a cross functional team, you deliver the RDQ activities required to complete Packaging Design and Packaging Deployment for Innovation/Growth projects and productivity projects across multiple geographies with an emphasis on delivering the desired consumer experience.
How you will contribute
With the support and guidance of a manager, you will organize and execute projects in line with RDQ, marketing and manufacturing requirements, effectively communicating status and risks. You will plan and conduct activities to generate appropriate packaging information, using sampling and supplier management, and pilot plant and factory trials in accordance with good manufacturing practice and HACCP requirements. In this role, you will plan and conduct process development activities (e.g. packaging design and specifications, packaging scale up, commissioning etc.) and help with planning and the effective use of resources, including the use of external agencies. You will also create technical reports, which will require your skills in analysis and interpretation of results that will lead to conclusions and recommendations; create and maintain accurate packaging specifications; and create intellectual property to drive our competitive advantage.
What you will bring
A desire to drive your future and accelerate your career. You will bring experience and knowledge in:
Working on teams and independently with the guidance of a manager
Prioritizing and managing activities
Identifying problems proactively and creating and implementing solutions independently
Applying fundamental technical understanding to interpret and analyze data to reach clear conclusions
Communicating effectively verbally and in writing, including technical writing
Putting the consumer at the heart of development activities
Technical curiosity and a collaborative mindset
More about this role
What extra ingredients you will bring:
In this role, you will actively lead Packaging Development for our Chocolate business at Mondelez through NPD, Productivity and Quality Improvements. You will need to be consumer inspired to design the right packs from the most appropriate sustainable packaging.
You will also work closely with our Marketing, Product Development, Manufacturing and Procurement teams to ensure that the business goals are achieved at minimum cost and complexity following appropriate processes.
Education / Certifications:
A degree in a Science or Engineering field will be an advantage
Job specific requirements:
You must ideally have 5 years of experience in Packaging Development, preferably within a fast-moving consumer goods environment or within the packaging industry
Strong communication and collaboration skills, as you will be working within cross functional teams and our regional Packaging Development team
A strong drive for results and a passion to make an impact
Work schedule:
Full time role working 38 hours per week, based in our Ringwood site