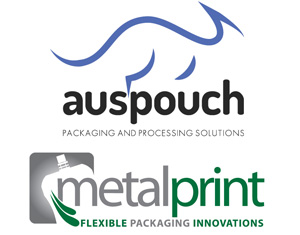 ---
Listed January 14th 2020
Sydney, NSW
SALES EXECUTIVE FLEXIBLE PACKAGING
The Auspouch division of Metalprint Australia Pty Ltd  is seeking to appoint an experienced sales professional to its team based in Sydney.
ABOUT THE COMPANY
The core business of the Metalprint company is the globally successful Cheerpack spouted pouch recognised in Australia by all Baby Food and Yogurt producers.
Metalprint established the Auspouch Division in 2015 for the specific purpose of marketing pouches of higher technology to Australian food producers
Metalprint / Auspouch has many exclusive international agencies which include Mitsubishi Gas & Chemical Japan ( Ageless sachets ) , Hosokawa Yoko Japan ( Spouted Pouches, Collapsible cartridges ), Gualapack Italy ( Pouch Fillers ) , Uflex India ( Flexible Packaging ), Torr Industries USA  ( bag in box ) as well as extensive relationships with converters in Asia.
ABOUT THE ROLE
The opportunity for a self-motivated, energetic, experienced  person is based in our Sydney office to cover the territories of NSW and QLD.
.
PRIMARY PURPOSE OF POSITION:
Responsibility for visiting allocated customer and prospects in NSW and QLD.
Responsibility for pre-sales activity for allocated customer and prospects in NSW and QLD.
Coordinate the artwork and specifications for allocated customer and prospects in NSW and QLD.
Be a key resource for internal sales, and mailing contacts being both a self-motivated and energetic.
5 years experience in flexible packaging or related businesses
Conformance to detailed and meticulous checking activity and communication during activity for pre-sales.
Be up to date with industry best practice in packaging and be open to a mentor assisting with these activities
KEY RESPONSIBILITIES

Managing and growing sales in the FMCG sector
Presenting our range of products to prospective customers
Identifying business opportunities that exist outside of our current customer base.
Develop effective business relationships with customers establishing an understanding of their needs.
Establish sales and business plans
Ensure consistent communication with internal stakeholders
REMUNERATION AND LOCATION
The role is Sydney based with interstate travel. Salary will be commensurate with experience and value.
.
POSITION DECRIPTION
A detailed Position Description is available on application
To apply please contact:
Terry Waterson FAIP
P: +61 (0) 2 8852 2600
E: twaterson@metalprint.com.au