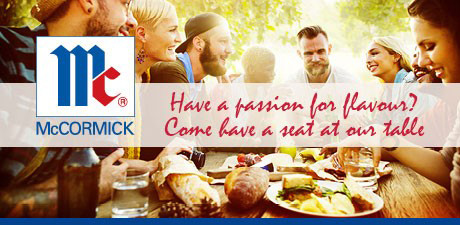 ---
Listed January 14th 2020
Melbourne, VIC
There's never been a more exciting time to be at McCormick Australia. We're a respected global flavour leader with more than 12,000 employees across 27 countries. From favourite drinks to iconic burgers and in every aisle in the grocery store, McCormick is flavouring many of the biggest brands you know.
What makes us a great place to work? Simple. We put people first. We champion growth, respect everyone's contributions and do what's right for our business, our people and our planet. The best part: we get to bring our passion for flavour to work every day. Join us on our quest to make every meal and moment better.
This role will report to the Packaging Manager and be responsible for the delivery of packaging solutions for the Australian business across Consumer and Industrial. Manage all aspects of packaging development projects from concept to commercialization. The ideal candidate will have experience in packaging development, ideally within the FMGC industry.
.
Our Company
.
What if there was a company who puts people first – people who take what they do seriously, but not themselves? People who strive for excellence, have a great attitude, care for the safety of each other and our consumers, people who are innovative and lead by example – because these are the values necessary for a successful career with McCormick Australia.
McCormick's Passion for Flavour is brought to life through our consumer brands Gourmet Garden, Keen's, Aeroplane, French's and Frank's. But more than this, we are passionate about our people and our supportive, high performance culture – that's what it takes to build Australia's Leading Flavour Company!
.
Role Responsibilities
Support the packaging design and development components of new projects
Work closely with internal and external stakeholders as the subject matter expert on all things Packaging to ensure our sustainability targets are on track
Support the APCO action plan, report writing and conduct PREP tool analysis
Conduct packaging line trials
Maintain all packaging and testing specifications as well as conducting relevant packaging testing
Technical Skills & Experience Required
3-5 years packaging experience in a FMGC environment
Ability to manage multiple projects and prioritize accordingly
Strong attention to detail
Excellent communication skills
Able to build and manage key stakeholder relationships (internal and external)
If you believe you are the right candidate for this position, please apply with a CV and cover letter.
Note: We will not accept unsolicited CVs from recruitment agencies/third parties and we will not be liable or responsible for any fees or costs associated with unsolicited CV's sent directly to line managers at McCormick.