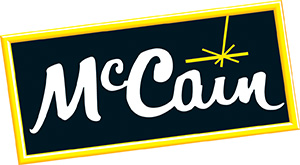 ---
Listed January 9th 2020
Ballarat, VIC
Short Term Contract – Packaging Technologist at McCain Foods
Date: 9 January 2020
McCain Foods is a world-leading food company and one of the largest manufacturers of frozen potato specialities. We also produce other foods including pizza, appetizers, vegetables, oven meals and desserts and our products can be found in restaurants and supermarket freezers in more than 160 countries around the globe.
A contract Packaging Technologist position is available at McCain Foods – based on Ballarat – to cover an employee taking Long Service Leave.
About the Role
This role is a Packaging Technologist level role (3-5 years previous packaging experience required) which will be focussed on:
Creation and management of Packaging Specifications
NPD and Packaging Development project support
Technical support and problem solving to McCain ANZ manufacturing sites
Key contact for internal departments to deliver activities
Packaging support to Value Engineering activities within the ANZ region
About the Person
To be successful in this contract position, the ideal candidate will be able to demonstrate:
Minimum 3 years previous packaging experience in FMCG food packaging
Clear and accurate decision making using both data analysis and consultation with stakeholders
High energy and attention to detail to progress approved activities
Ability to prioritise and communicate project actions and outcomes
Experience with frozen product packaging formats, storage and in-store display
Strong technical skills across polymer, corrugated and rigid packaging materials
Solid mechanical aptitude to support capital and Value Engineering projects
Tertiary qualifications are an advantage
Duration of Contract
The contract period commences on 24th February 2020 and finishes on 8th September 2020. An extension of this contract period may be available to the successful candidate.
To be considered for this role, you must have the legal right to work in Australia.
Contact
Cameron Dellar – VE Manager Packaging
cameron.dellar@mccain.com.au
ph. 03 53380401 or Mob 0427417031