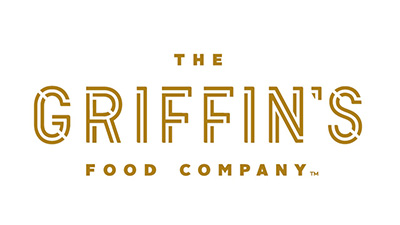 ---
Auckland, NZ
Listed February 22nd 2018
Senior Packaging Technologist
Iconic New Zealand brands
Lead business growth opportunities
Work with energetic high performing teams
Are you a Senior Packaging Tech and want to work with iconic, market leading brands? Relocate to New Zealand for this exciting opportunity!
We are now seeking a passionate, results driven and innovative Senior Packaging Technologist who thrives on applying their knowledge of food processes, equipment and packaging pack formats to pantry famous products. On offer is a diverse portfolio in biscuits, crackers, bars and salty snacks to package. Your friends and family will be glad you made the move!
The Role:
Reporting to the Packaging Innovation Manager, this is your chance to lead value added engineering opportunities and champion NPD packaging design initiatives for key packaging portfolio customers.
The role is based across our two manufacturing sites in New Zealand, located in Papakura and Wiri.
Duties & Responsibilities:
Exposed to many opportunities along the NPD journey, this is your opportunity to shape the snacking future. With the ability to fully utilise your creative flair and technical skills you will be ultimately responsible for delivering optimised packaging solutions from production through to the end consumer.
Govern packaging compliance against product specifications to ensure that all quality (HACCP, GMP) and safety regulations are in place for launches;
Monitor 12-month NPD quality complaints and technical solutions where appropriate;
Provide cost efficient packaging solutions to project leaders in NPD and process improvement;
Delivery of quantified savings (in-year and annualised) of projects & initiatives;
Actively participate in, and provide recommendations to internal stakeholder-forums;
Oversee the execution of packaging projects within agreed timeframes and budgets;
Skills & Experience:
We're looking for someone who is passionate about food and innovation with a strong personal drive for delivering results. The successful candidate will be tertiary qualified, with proven experience in the duties and responsibilities listed above with a desire to build a long-term career to Senior Packaging levels. You will have strong project management skills, a passion for creative thinking and an ability to work with cross functional teams at all levels to deliver results.
FMCG, and 5 years' experience with senior level exposure is a must.
The Company:
The Griffin's Food Company is one of New Zealand's largest branded consumer food companies and is part of the Oceania business of Universal Robina Corporation, a large multinational group with extensive operations across Australia and Asia. Griffin's has a portfolio of leading biscuit and snacks brands including Griffin's, ETA, Nice & Natural and Huntley & Palmers – the brands behind a range of iconic Kiwi snacks.
.

If you have the experience we are looking for and wish to join a company where you can have pride and passion in what you do, please click APPLY NOW.