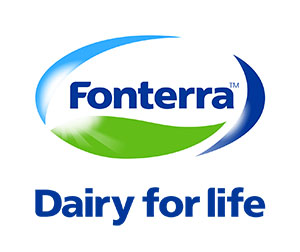 ---
Packaging Technologist – Expression of Interest
Fonterra is looking for top quality, Packaging Technologists for its world leading research centres in Australia and New Zealand.

These roles give successful candidates the opportunity to utilise their dairy and packaging development background working with a diverse range of stakeholders.

They will provide exposure to a range of high impact end to end projects developing specifications from concept to commercialisation
Fonterra is a global, co-operatively-owned company with its roots firmly planted in Australia and New Zealand's rich land, working to unlock every drop of goodness from the 22 billion litres of milk we collect each year and sharing it with the world.
This is an opportunity to be a huge part of, and make a significant impact in, Fonterra's strategy to be the 'most trusted source of dairy nutrition' whilst working with the number one brands in the the New Zealand and Australian Dairy product markets!
Utilising your packaging development experience you will work with the commercial functions to develop product briefs, conduct feasibility studies and ultimately develop finished products through to commercialisation.
As a subject matter expert in the dairy and packaging development fields this role enables you to build upon your already solid reputation, to become a valued and respected member of a professional and innovative team!
The role is usually located at Fonterra's world leading Research and Development Centre in Palmerston North, or it's Head Office in Melbourne, and, reporting to the Packaging and Innovation Development Manager it provides you with the opening to lead the technical development streams of several cross functional NPD projects.

This role already has impetus behind it and this is your chance to ensure this impetus has the right strategic direction and growth potential to become even better!

It's exciting, it's innovative, it's your next step at Fonterra!

If you believe you have the skills and abilities to be a success in these roles, then please express your interest today.
 Skills and Experience
To be successful in this role you will ideally possess:

Proven technical packaging skills, knowledge and experience working with dairy and/or food products. 

A strong level of knowledge in New Product Development managing the packaging technical leadership of projects from concept to commercialisation

Excellent NPD systems and process experience.

Outstanding relationship building and cross functional influencing skills

Strong communication skills both written and verbal

Robust problem solving and analytical capability

Strong commercial nous and change agility
A science, applied science or packaging qualification is essential.
This is a great opportunity to enhance your packagingexpertise in dairy; working on game-changing projects that will create a significant impact by driving growth for Fonterra's portfolio of leading brands.
Please be advised this is an Expression of Interest.
If a suitable position becomes available we will be in contact to advise of next steps.
Please ensure you include a CV and cover letter directed towards your packaging technologist experience including specific mediums or products in which you have a specialism i.e. Glass, Plastics, Nutritionals, Cheese, etc

Primary Location
New Zealand-Manawatu-Wanganui-Palmerston North

For further information please visit: https://fonterra.taleo.net/careersection/2/jobdetail.ftl?lang=en&job=28722&src=PA-12560