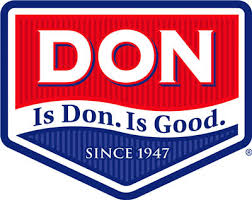 Castlemaine, VIC
Listed February 6th 2017
Packaging Technologist
Highly Regarded FMCG Manufacturer
Enjoy the Country Life
Strong Project Focus
GWF is one of Australia and New Zealand's largest food manufacturers, employing around 7,000 employees in close to 60 sites. With a proud history of growth fuelled by both acquisition and an entrepreneurial spirit, they produce some of Australia and New Zealand's best loved brands.
Don supply a wide range of delicious, premium quality smallgoods to supermarkets and retailers throughout Australia, through brands such as, Don, KR Castlemaine and Watsonia.  Their products range from sliced meats, to salami and cheese – and all are carefully crafted to guarantee the best possible quality and flavour.  Their culture is based on pride in what they do, craftsmanship in the products they make and a real commitment to putting the consumer at the heart of everything they do. Their people live by their values of Accountability, Ambition and Collaboration.
Reporting directly to the Senior Packaging Technologist, this role is an integral member of the function and will be expected to make a strong contribution in terms of technical support for the Castlemaine site. The role is primarily responsible to coordinate and provide technical input into a major project that is underway. The role is highly autonomous and you will assist project managing the technical feasibility and commercialisation of new product packaging and changes to current specifications. Maintenance for packaging material specifications, generating SAP master data and supplying packaging graphics are key focus areas. There is room for genuine innovation but with a mind to incorporating a cost saving packaging pipeline.
You must have a proficient knowledge of packaging technology with a focus on thermoforming, laminates, carton or corrugated cardboard.  Possessing a natural talent for interacting with a wide range of internal and external stakeholders in a project support focused manner will be well received. As a person with a real passion for food industry products and a flair for working creatively and for aspects such as genuine innovation and commercial acumen you will enjoy this challenge. Project aptitude problem solving and strong disciplines will be skills expected of the successful candidate. Experience in food manufacturing or materials industry is mandatory for this role as will a suitable tertiary qualification. A competitive remuneration package is on offer.
GWF prides itself on its commitment to quality and fostering a sense of family among their employees. They aim to "Delight people every day with food they love"
APPLY
Please apply online at www.beilby.com.au quoting reference number 12753. For initial enquiries or for any assistance you may need in making your application, please call Bob Milgate 03 8842 1663