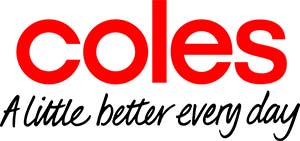 ---
Hawthorn East, VIC
Listed March 1st 2018
The role
Reporting to the Head of Coles Brand Operations, you will manage the development and implementation of new packaging and components for new and existing Coles Brand products.
You'll work across both food and non-food packaging to ensure that quality is maintained through the end to end supply chain and to our customers.
To be successful, you'll have:
experience in driving packaging initiatives to identify opportunities for improvements in quality, cost reduction, operational improvements and use of sustainable packaging materials
solid packaging design experience gained in retail or FMCG environments
packaging manufacturing experience
experience in developing and generating bespoke structural packaging solutions that excite the customer and provide a point of difference
project management and  superior organisational skills
an understanding of artwork including creative design and printing
experience in developing packaging guidelines and shelf- friendly style guides that support key brands
Your key responsibilities will be to:
manage the development and implementation of new packaging and structural packaging product development  for Coles Brand
create a network of industry specialists to liaise with and drive new packaging trends into Coles Brand
identify bespoke opportunities across categories to improve quality, cost, performance sustainability and convenience
provide guidance on legislation and regulations on packaging
ensure new products are not over packaged and in line with our commitment to our responsible sourcing strategy
manage packaging related projects to facilitate innovation, process, product, cost and quality improvement across the full end to end supply chain
Culture
Coles is a fast-paced, constantly changing business that focuses your talents and challenges you to perform at your best.
As a team, we're bold with ideas and operate with pace and passion, always looking for better ways to transform retail and delight customers.
Benefits
Not only will you receive a competitive salary, you'll also have access to these great benefits:
a 5% discount when shopping at Coles, Kmart, Officeworks and Target
learn new skills and develop your existing capabilities – we provide excellent ongoing training and development
12 weeks of paid parental leave for primary care givers and 1 week of paid leave for secondary care givers
no need to pay for car parking – you can park your car in our multi-level car park, which is exclusive to our team
get fitter, stronger and faster at our on-site gym
About us
Today, Coles is one of Australia's iconic retailers, providing a range of fresh food, groceries, general merchandise, liquor and fuel to millions of customers every week.
We have a combination of over 2,400 retail outlets across Australia covering Coles supermarkets, Coles Express fuel and convenience sites, Spirit Hotels and liquor stores under Liquorland, Vintage Cellars and First Choice Liquor branding.
While some things have changed over the years, one thing remains the same – our customer first strategy. We have over 107,000 fantastic team members across the country that are focused on making life easier for our customers and making a difference to the communities we serve every day.
Please Note
We prefer to deal with you directly and have not engaged an agency for this role, so if you're interested, please apply.
At Coles, we aim to ensure our team represents the community we serve, embracing the richness of Australia's diverse population.
This role is eligible for the Team Member Referral Program
*LI-1


Advertised:
Applications close: