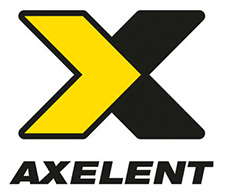 ---
NSW
Listed September 25th 2018
The company you'll join
•    Axelent is a global manufacturer of X-Guard safety fencing, X-Tray cable tray systems and a new innovative forklift protection product.
•    Website – www.axelent.com.au
•    TheAxelent global head office is based in Hillerstorp, Sweden.
•    Axelent has sales offices in 50 countries.
•    In Australia the company is in growth mode, having moved to new premises recently in Adelaide.
•    A new career opportunity with Axelent has become available to focus on continuing to build sales in the NSW and QLD markets.
The impact you'll make
•    The Business Development Manager will report to the Adelaide based Sales Director.
•    Lead the 'hands on' development of sales with new clients,
existing distributors and incoming leads conversion. There is significant opportunity within NSW offering huge scope for growth.
•    Not a highly technical sell required.
•    All products are supported by world class marketing material, the engineering is exceptional and the documents/internal systems are well thought out.
•    Target customers are industrial, warehouses, engineering and airport industries, plus distributors and resellers.
The products are price competitive and very high quality.
•    This is primarily a direct sales role which will see you setting appointments, cold calling and leveraging incoming leads from direct sources and existing on the CRM.
•    In addition you will attend meetings with distributors as the Axelent expert.
•    Target 4-6 meetings per day with consistent follow up.
•    There is excellent technical support in place.
•    The BDM will be responsible for sales within NSW and QLD.
•    NSW will be the primary focus with some travel (once every 4-6 weeks) to QLD as needed.
•    There is no Axelent office currently in NSW therefore the position will be work from home – majority of the time will be spent on the road selling.
•    Axelent is a results orientated culture, family friendly and has a family feel as a company.
•    Axelent has a purpose built CRM. It is very simple to use,
supports super fast quoting and has everything you need to
organise your sales calls etc.
•    More quotes = more orders when it comes to selling the X-Guard system.
•    Current close rate is approx. 80% of quotes result is a sale.
•    The BDM will be supported in drawings/designs for clients as
needed.
The experience you'll bring
•    Previous on the road sales experience will be required. Ideally you will have a home office.
•    Must have experience in cold calling, relationship building and closing.
•    The ability to work autonomously.
•    A mild technical inclination will assist in learning the products.
•    Prepared to use the CRM to full advantage and ensure all sales activities are input. The CRM is purpose built and is designed to make the BDM's life easier and more efficient.
For a confidential discussion contact:
Tracy Dawson
ReillyScott
Senior Consultant
M. 0428 749 308
E. tracy.dawson@reillyscott.com.au