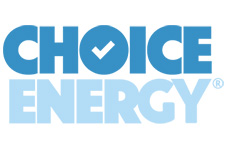 ---
Capitalise on highly competitive, unprecedented electricity rates not seen in years
Savings are available for electricity contracts being renewed up until two years from now
An assessment is risk-free, simple, and at no cost to you
They say timing is everything and there isn't a truer statement when discussing energy contracts.
Over the last few years the national electricity market has soared, hitting businesses hard by locking them into high peak and off-peak rates.
As a result of COVID-19, there has been a significant drop in the market, allowing businesses to benefit from unprecedented rates.
AIP Gold Partner, Choice Energy offers leading energy management solutions for businesses and has supported a range of food processing businesses with their cost-cutting strategies.
Over the last two months Choice has secured the average large business in the market 40% in savings in comparison to their previous electricity contract.
The cost of power is trending upwards and is predicted to return to pre-COVD-19 rates in the next few months.
Securing unprecedented rates now could be the easiest way to save your business hundreds and possibly tens of thousands of dollars.
Choice Energy will:
Drive the best price deal by creating competition for your business via leading negotiations
Look into your tariff and network charges which are often overlooked
Ensure your energy is optimised for today and the future
Whether your contract ends this year or two years from now, your business could benefit from significant savings.
Contact Senior Energy Expert Mark Bortolin at mark@choiceenergy.com.au or on 0418 202 340 or register your interest for a complimentary assessment via the website today.