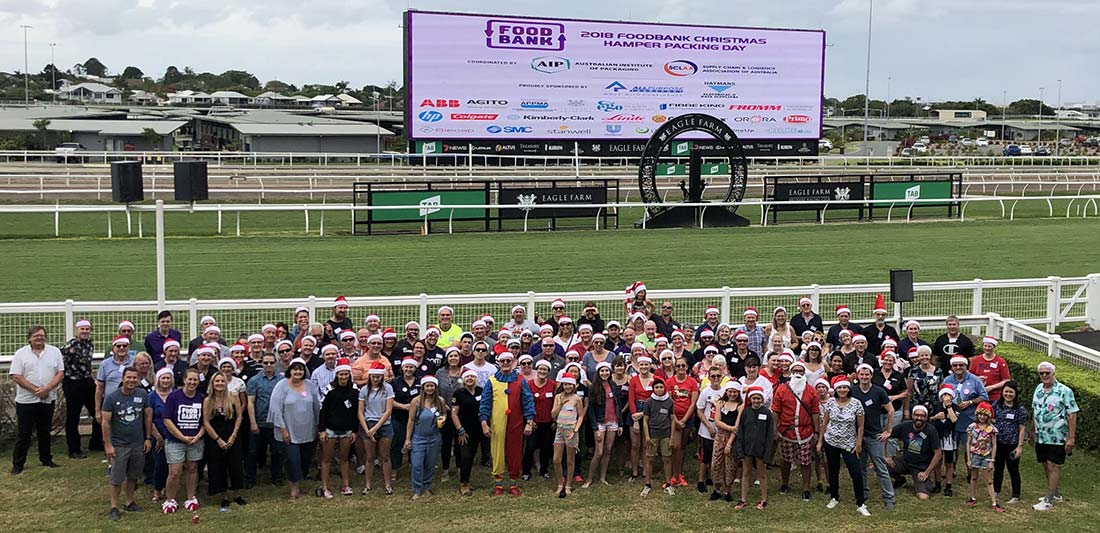 ---
The Australian Institute of Packaging (AIP) held their annual Foodbank Hamper Packing Day on Friday where they packed 300x Ladies Hampers & 1000x Family Hampers for those in need at Christmas. All of the items were either donated or attained through fundraising by the packaging and supply chain industries. Everything from the fabulous Christmas Boxes custom made by Orora, to the lining for the boxes from Woolcool, the snacks on the day from Primo to the handmade cards with personalised messages, HP donating a raffle prize to someone knitting 300 pairs of gloves to All Purpose Transport always helping with the logistics year on year; everyone helped make the hampers possible.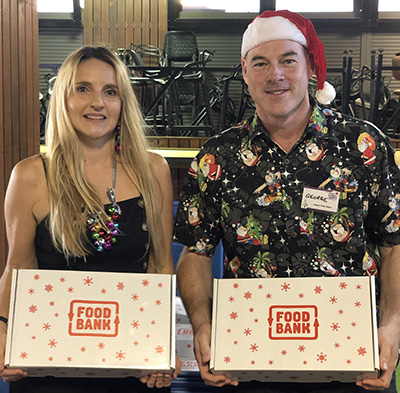 According to Nerida Kelton, Executive Director of the AIP, 'Over 200 people volunteered from as far as South Australia and as young as two to be a part of the AIP's favourite day of the year. The AIP is proud that we have played a major role in helping pack hampers to the value of $170,000 this year and that over the last eight years the team has packed close to 8000 hampers to the value of $900,000 for Foodbank to be able to give to people at Christmas time. To all of the people and companies who donated goods, funds or volunteered their time to pack hampers, we truly thank you," Mrs Kelton said.
"As this is a national program the AIP would love to hear how other companies and staff would like to help us grow this program in 2019. Whilst the packing day is held in Queensland we encourage everyone across Australia and NZ to get behind this program; either by collecting items with your staff during the year, fundraising, companies donating much-needed items for the hampers or just volunteering on the day." she said.
The AIP acknowledges long-terms partners Kimberly Clark, Colgate, Ego Pharmaceuticals and OfficeMax who are always there to assist by donating goods for both hampers. They also welcomed Unilever and Wins Up Australia this year, who generously donated much-needed personal hygiene products that are so important to the ladies hampers. SMC Australia|New Zealand, Fromm Packaging, Fibre King, AGITO and APPMA all kindly donated towards the purchase of items for the family packs.
2018 AIP Foodbank Christmas Hamper Packing – Wrap Up
2018 AIP Foodbank Christmas Hamper Packing – Ladies Hampers
---
2018 AIP Foodbank Christmas Hamper Packing – Family Hampers