---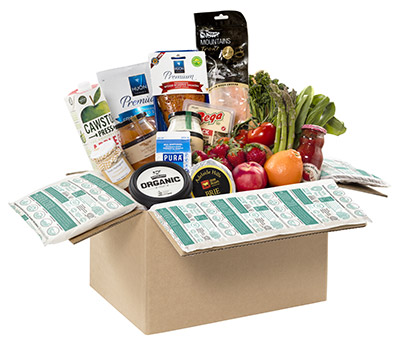 The AIP would like to welcome our latest National Partner, Woolcool. Did you know that after much success in the UK and Europe, Woolcool is also available in Australia and New Zealand?
Australian post-harvest supply chains can wreak havoc on temperature sensitive goods thanks to the vastness of our country and blistering summer temperatures and in some states, freezing winters.  Woolcool offers a unique and sustainable solution (in both box and pouch formats) to these challenges.  Made from biodegradable and compostable felted sheep's wool sealed within a recyclable food grade wrap, Woolcool has simply borrowed from nature a way to keep cold products cold and hot products hot while also having the added benefit of a soft cushion to protect and safeguard products from bruising or breaking. Woolcool also protects the integrity of cardboard cartons from major changes in temperature and resultant condensation in the supply chain.
Woolcool has been scientifically proven to outperform polystyrene and has been proven to keep temperature sensitive goods below the all-important 5 degrees for at least 24 hours and longer ensuring product safety and perfect condition upon arrival to the destination.
Woolcool thermal liners can be customised to suit your individual sizing and branding requirements producing a highly individualised and bespoke packaging option for you!
www.woolcool.com.au
www.facebook.com/WoolcoolAusNZ
Twitter: @WoolcoolAusNZ
---