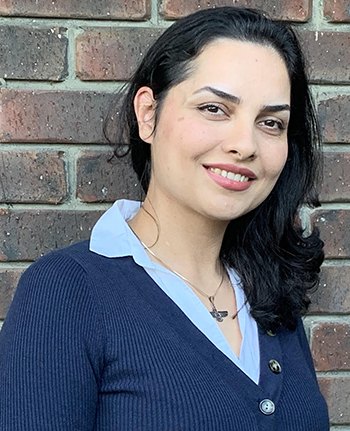 NAME: Somayeh Shirdel MAIP
POSITION: Packaging Technologist
COMPANY: Re4Pack
When I am doing shopping, opening a food pack, using household items, as plastics are almost everywhere, I curiously look at the packaging design to see if it is optimum in terms of material consumption, functionality and sustainability.
What I see is that many packs in use are over designed and need to be reformulated. Utilising less, but through more sustainable materials can still deliver acceptable or even better functionality at a reasonable cost. Therefore I had an idea to establish a packaging consultant business, Reformulated Packaging which I abbreviated it to 'Re4Pack' that reminds every one of the Four R's: Reduce, Reuse, Recycle and Recover.
I believe that any change in packaging requires a comprehensive review and flow mapping through the whole chain of production. You need to care about all aspects of product and packaging functions for instance: food regulations, product shelf life, ease of use, providing information and communications, packaging strength and integrity, shipment analysis, and many other factors depending on the nature of the product and target audiences, while considering procurement, handling, processing and filling, distribution, waste collection & sorting and of course the total cost.
HOW LONG HAVE YOU BEEN IN THE INDUSTRY? WHAT ARE YOUR AREAS OF EXPERTISE?
Being a Mechanical Engineer, I always take care of operational processes when developing a new product. I have led several operational projects during my career and been involved in tool design projects as well. Manufacturing of injection moulding tools, extrusion dies, laboratory and production line fixtures are some of design accomplishments that I have done, other than designing the plastic part itself or the packaging product. Some of the operational projects that I have undertaken included as small as processing a new product being made on a pre-established line for instance a new film on a blown extruder, or could be a massive and more challenging one like implementation of a brand new solvent free adhesive lamination line for the first time in a packaging company. For this case I had to master the machine itself while designing new films and their corresponding SOC's (Standard Operating Conditions), as well as managing the trials and validation tests.
When it comes to work on a converting or assembling machine, for example bag/ pouch making machines, I curiously read the machine manual and try to completely understand the machine functions and limits, rather than focusing only on packaging material and routine machine feeds. This has helped me to be able to have a good understanding of problems and issues happens to such machines.
I am truly honoured and humbled, bringing a quote from Scholle IPN's General manager, Erik Bosch, who wrote to me in his last email "You have proven to understand the scientific background in all the technical challenges that you have dealt with during your employment here and always delivered sound judgement and test plans to resolve these." I try to stay abreast of latest trends in marketplace packaging and innovations with strong focus on intelligent, sustainable packaging and recyclable products meeting circular economy principles.
As Re4Pack's founder, I wish to have a significant role in reducing municipal solid waste (MSW) in Australia and globally and I look forward to being a part of the global packaging network through the AIP