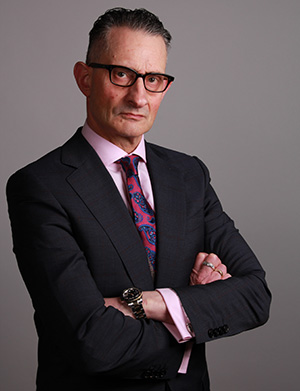 Jerry Tharapos AAIP
Chief Operating Officer Supply Chain Director Flint Group
The AIP would like to welcome our latest Member Jerry Tharapos AAIP, Chief Operating Officer & Supply Chain Director, Flint Group.
Q1: WHY DID YOU JOIN THE AIP? WHAT BENEFITS DO YOU BELIEVE THE AIP OFFERS ALL THEIR MEMBERS?
A: I joined the AIP because it is the leading body for those working in the printing and packaging industry.  The AIP offers excellent events, training and education programs & the opportunity for members to network, collaborate and learn from each other at AIP hosted events.
Q2: HOW LONG HAVE YOU BEEN IN THE INDUSTRY? WHAT ARE YOUR AREAS OF EXPERTISE?
A: I have been in the industry for over 10 years and bring over 20 years' experience as a Supply Chain Director, Chief Operating Officer and transformation consultant leading supply chains and operations globally, including working in China.   The particular strength and skill that I bring is my proven track record of successfully developing, leading and transforming supply chains and multi-site complex operations with billion dollar budgets.  I have driven multi-million dollar efficiencies and created industry benchmark supply chain practices and processes in several organisations.  I have transformed businesses and been instrumental in driving them to increased profitability and future growth.
Q3: WHAT IS YOUR CURRENT JOB ROLE AND WHAT ARE YOUR RESPONSIBILITIES?
A: After leading the site operations and supply chain across Australia and New Zealand for over 4 years at Flint Group, I am now consulting and involved in interim executive management.
At Flint Group I was responsible for:
Manufacturing operations across Australia and New Zealand Maintenance and capital expenditure SHE LEAN Warehouse operations, logistics and distribution Customer service S&OP Demand and Supply Planning Forecasting Purchasing Director of the Program Management Office