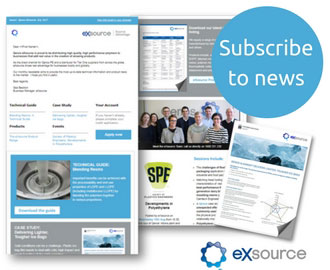 AIP Members are invited to access the latest technical guides and application know-how with eXsource.
Qenos eXsource is proud to be distributing high quality, high performance polymers to businesses that add real value in the creation of amazing products. Applications for the packaging industry include easy opening films, re-closable seals, barrier films, industrial packaging films, injection moulding and blow-moulding.
THE LATEST INDUSTRY INSIGHTS
The eXsource monthly newsletter aims to provide the most up-to-date technical information and product news to the market. Qenos will be publishing the latest technical guides, production solutions, application notes and industry news.
Qenos would like to extend an invitation to all AIP Members to subscribe to their monthly eXsource newsletter by clicking here…