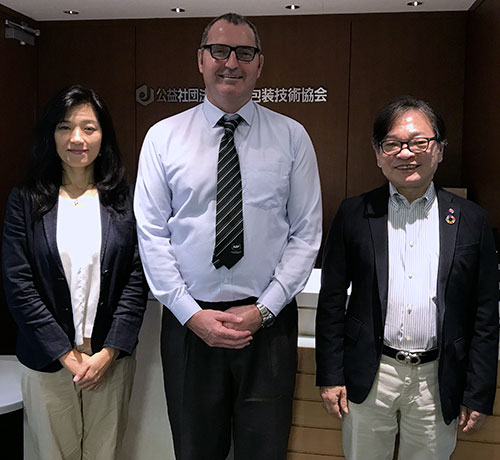 AIP Fellow, Alistair Sayers, who moved to Japan earlier this year to become the General Manager – Global Packaging Support, Suntory Monozukuri, recently visited our sister-association the Japan Packaging Institute (JPI) in Tokyo.
Alistair had the opportunity to meet with Mr Shigeo Koshino, General Managing Director and Hiroko Akieda, International Division, and learn about the Japanese packaging industry and discuss current challenges and trends within the global industry.
The Japan Packaging Institute (JPI) are the owners of Tokyo Pack and are also a Member of the World Packaging Organisation (WPO).